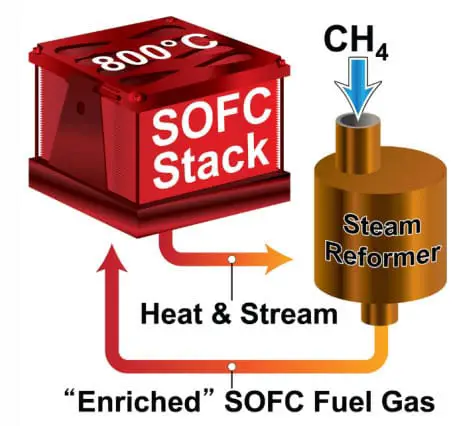 Solid oxide fuel cells highlighted in new report
December 8, 2012

Report details market performance of solid oxide fuel cells
Reportlinker.com has released a new report concerning the global market for solid oxide fuel cells. Solid oxide fuel cells are a variant of hydrogen fuel cells that are becoming very popular in a wide range of industries. Unlike other fuel cells, these variants are capable of producing massive amounts of electrical power and heat, making them ideal for industrial companies. The report was conducted by Global Industry Analysts, which examined data coming from many of the world's largest markets.
Solid oxide fuel cells are ideally suited for industrial use
Fuel cells are becoming popular energy systems for a variety of purposes, but these energy systems continue to face major challenges in the industries they serve. Typical hydrogen fuel cells are often either too small or not powerful enough for industrial companies, as is the case with PEM fuel cells. Solid oxide fuel cells, however, are ideally suited for such companies. The size of these fuel cells makes them unusable in transportation and other endeavors that require more compact energy systems. A growing number of data centers are making use of solid oxide fuel cells because of their ability to produce large amounts of reliable electrical power.
Report highlights Bloom Energy, FuelCell Energy, and others
The report highlights 66 companies that are cited as "key players" in the solid oxide fuel cell market. Among these companies are Bloom Energy and FuelCell Energy. Both companies specialize in the development of hydrogen fuel cells and have been finding significant success with the solid oxide fuel cells they have developed in the past. The report highlights the efforts and projects coming from these companies and how their products and technologies are affecting markets throughout the world.
Emissions reduction may be helping boost adoption of fuel cells
The report offers detailed information concerning the market performance of solid oxide fuel cells around the world. These energy systems continue to grow in popularity, especially as companies look to cut down on the amount of CO2 emissions they produce. This growing interest in emissions reduction is noted as one of the major contributors to the expanding adoption of hydrogen fuel cells in general.