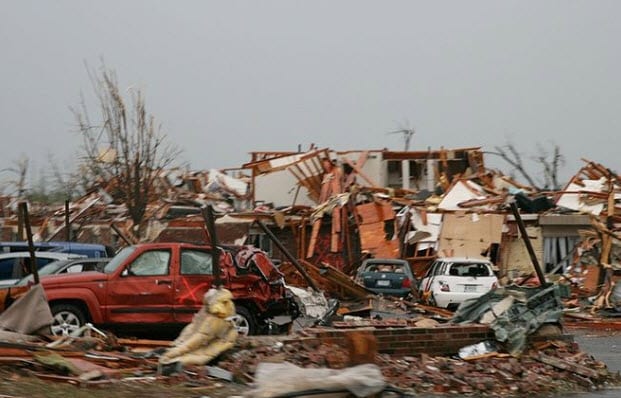 Joplin may be rebuilt as a clean energy city with the help of GreenTown Joplin
April 17, 2012
Rebuilding green brings hope for a clean energy future to the U.S.
Last year, Missouri was one of several states that fell victim to an unexpected and unprecedented outbreak of tornadoes. These tornadoes caused massive amounts of damage as they carved their way through the Midwest. The city of Joplin, Missouri, suffered a direct hit from a powerful tornado that left much of the city ruins. The disaster is nearly a year old and the recovery effort is still underway. As the city begins to pull itself back together, a new organization called GreenTown Joplin has emerged looking to ensure that Joplin is rebuilt as a green city.
The organization is comprised of members of a similar group that sought to rebuild Greensburg, Kansas, as an alternative energy utopia after it had been decimated by a tornado five years ago.
The initiative was ultimately successful, with many of Greensburg's major buildings being LEED certified by the U.S. government. Catherine Hart, co-founder of the GreenTown Joplin organization, notes that a single wind farm outside of Greensburg meets the city's energy needs. The surplus electricity generated by the farm is sold to the state government at a discount. Hart believes that Joplin can be rebuilt in a similar fashion.
The GreenTown Joplin initiative gained momentum after being discussed at a conference held in Joplin by the Missouri Department of Natural Resources.
The conference was meant to help contractors and organizations in the city become more familiar with the new energy efficiency building regulations that had recently been enacted throughout the state. Hart was able to discuss the initiative and how it could be a significant benefit to Missouri as a whole during the conference.
The Joplin Area Chamber of Commerce will play host to a similar conference hosted by GreenTown Joplin on May 12, 2012. During this event, residents will be able to learn more about energy efficient building and what they can do to make Joplin more environmentally friendly. Contractors will also be welcome to the conference where they too will be taught about sustainable building techniques.
GreenTown Joplin is also pushing for alternative energy to play a role in the future development of the city of Joplin.