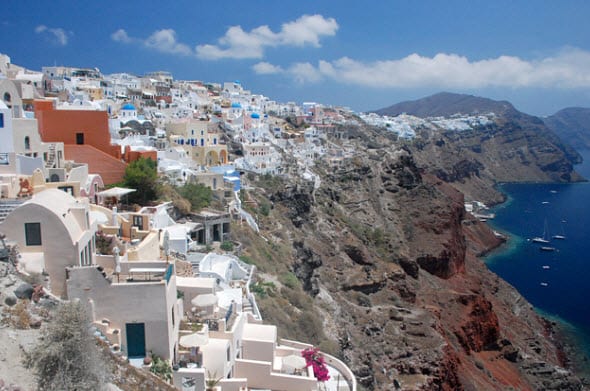 Tropical S.A and ASPATE team to make eco-friendly homes in Greece
April 17, 2012
Tropical S.A., a developer of hydrogen fuel cell technology, has announced that it will be supplying 500 of its GreenGen N5 fuel cells to ASPATE S.A., a developer of large-scale energy projects. These fuel cells will be installed in 500 homes by ASPATE and will be part of the company's endeavor to make residencies more energy efficient and sustainable. The majority of ASPATE's initiative takes place in Greece, where alternative energy has become more popular due to the ongoing financial crisis that grips the country.
ASPATE plans to build 500 environmentally friendly homes throughout Greece over the next three years and has tapped Tropical for assistance.
Tropical was chosen because of its high-performance N5 fuel cells, which are amongst the most powerful currently available. These fuel cells derive power from natural gas, making them energy independent systems that can significantly reduce the cost of electricity for homes. Both companies believe that fuel cell technology had advanced to the point where the energy systems are viable for residential use. Using Tropical's fuel cells, ASPATE believes that the homes will be completely energy independent, as the energy systems will provide ample electricity and heat.
By 2020, ASPATE expects to build an additional 5,000 green homes throughout Greece.
The company claims that there is promising opportunity in the second-home market for such properties. Greece is a popular vacation destination where many people enjoy keeping additional property. This popularity has persisted despite the economic turmoil that the country is currently experiencing. ASPATE believes that Greece continues to be an alluring retirement spot for Northern Europeans and suspects that these homes will be well received by environmentally-conscious consumers.
Tropical has long believed that its fuel cells, and hydrogen energy in general, is useful as a residential source of power. The company has been working on commercializing its GreenGen N5 fuel cells for some years now and believes that a partnership with ASPATE will expedite the process. As the business world begins to see the GreenGen N5 fuel cells , Tropical expects the demand for its energy systems will skyrocket