Lexus to launch vehicles equipped with hydrogen fuel cells
November 15, 2016
New fuel cell vehicles to be launched in 2020
Lexus has plans to launch its first fuel cell vehicle in 2020. The Japanese luxury automaker has been experimenting with hydrogen fuel cells for some time. The company believes that these energy systems hold a great deal of promise and can be used to make vehicles much more environmentally friendly. Thus far, Lexus has not showcased a prototype model of its forthcoming fuel cell vehicle, but the company will likely unveil such a prototype in the near future in order to generate more interest in the vehicle.
Lexus has already showcased its hydrogen fuel cells
While Lexus has not yet shown off its new fuel cell vehicle, it did reveal a concept car equipped with a hydrogen fuel cell system in 2015. The concept car was equipped with a fuel cell system that is used to power its rear wheels. The front wheels are powered by in-wheel motors. There are no plans to bring this specific vehicle to the commercial market, but the technology used in the vehicle may power future models being produced by Lexus.
Toyota continues to lead in the fuel cell vehicle market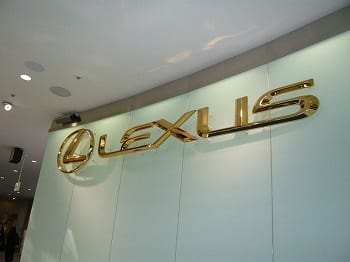 Toyota is currently the only major automaker that has a fuel cell vehicle in mass production. Several other companies have produced such vehicles, but they have limited manufacturing due to issues concerning lacking infrastructure support. Hydrogen fuel cells have become very popular among automakers, but these energy systems are notoriously expensive, which has made them less attractive to consumers than conventional vehicles.
Lacking infrastructure support makes hydrogen fuel cells less attractive to consumers and automakers
Lexus is not the only automaker planning to launch vehicles equipped with hydrogen fuel cells. Several other companies have similar plans, but they are approaching this issue with caution. Much of the world lacks a comprehensive hydrogen infrastructure, which makes it difficult to supply fuel cell vehicles with the fuel they need to operate effectively. As this infrastructure expands, however, hydrogen fuel cells are expected to gain more popularity and become much more common.