Linde is close to completing its new hydrogen fuel station in California
October 8, 2014
Linde will soon complete construction on its first commercial hydrogen station in the US
Linde LLC is on the verge of completing the construction of its first retail hydrogen fuel station in the U.S. The company has played a vital role in building a hydrogen infrastructure in many parts of the world. This infrastructure is needed in order for fuel cell vehicles to find the success that automakers want to see. Currently, much of the U.S. lacks a working hydrogen infrastructure, with California serving as home to the majority of the country's hydrogen stations.
New fuel station will be associated with the Ramos Oil Company
The fuel station being built by Linde is located in West Sacramento, California. The station is connected to a multi-fuel station managed by Ramos Oil Company. The Ramos Oil Company currently retails petroleum, diesel, bio-diesel, ethanol-85, methanol, and racing fuels. The station is expected to further bolster California's growing hydrogen infrastructure, making the state an even more attractive clean transportation market.
Linde has made major strides in bolstering the hydrogen infrastructure of Europe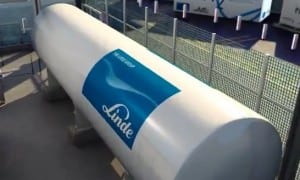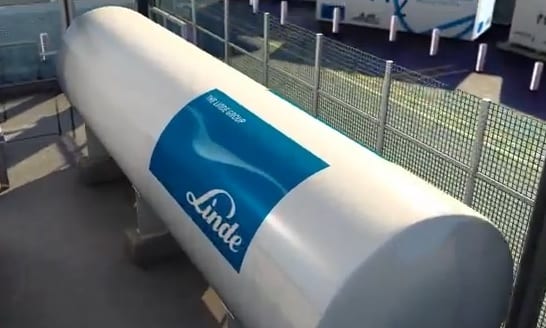 Linde has found a great deal of success with its hydrogen fueling technology in Europe and hopes to find similar success in the U.S. Linde's Ionic Compressor technology will be used at the fuel fueling station. This technology has won praise in Europe for its efficiency and ability to supply hydrogen in an effective manner. Quantum Fuel Systems Technology will be providing the dispensing system that will be used at the new fueling station.
US is investing in the development of a working hydrogen infrastructure
Hydrogen fuel has been making strong progress in the U.S. The federal Department of Energy has been investing in the establishment of a working hydrogen infrastructure in order to ensure the success of fuel cell vehicles. Many automakers have plans to release these vehicles beginning in 2015, but they may have trouble finding success if consumers do not have access to a working infrastructure. California is leading the country in terms of hydrogen infrastructure, making it one of the most attractive clean transportation markets in the world.