Fracking isn't liked by New Yorkers according to new survey
October 8, 2014
Nearly 80% of poll participants were against hydraulic fracturing.
A statewide survey that was commissioned by the Natural Resources Defense Council (NRDC) found that almost 8 out of 10 New Yorkers who took part in the poll were in favor of the state's fracking moratorium, making it quite evident that concerns regarding the safety of the drilling practice are widespread.
The survey also discovered that the majority of respondents strongly support more renewable energy development.
The survey was commission from Franklin, Maslin, Maullin, Metz & Associates – FM3 for the NRDC and was carried out in September. 802 likely voters participated, with participants ranging from different ethnicities, age groups and both political parties.
At present, there is a temporary ban on hydrofracturing in the state. In July, The Court of Appeals in Albany, NY ruled in two distinct cases that municipalities can utilize zoning laws to ban fracking inside their borders. The moratorium has become quite a big deal considering New York is home to a portion of the Marcellus shale formation, which is one of America's leading shale gas basins
The Director of the Community Defense Project, Kate Sinding, said that "Across party lines—from the city to the country—New Yorkers have made it clear that they want a better future for this state than those that have been ravaged by the oil and gas industry." Sinding went on to say that "fracking is a snake oil cure for economic woes, one that comes with steep costs." She explained that these costs come in the form of air pollution, water contamination, health problems and communities destroyed.
Supporters of fracking say that it may be good for the state's economy.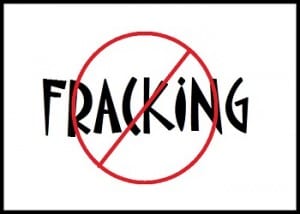 Andrew Cuomo, New York's governor is thinking over whether or not the fracking ban should be lifted in the state. However, while those in favor of the practice think it could benefit the economy, the NRDC poll clearly reveals that residents do not agree.
60% of survey respondents felt that jobs that would result from hydraulic fracturing would likely be temporary, while 26% believed that the jobs would be permanent or that drilling would revitalize the economy. Furthermore, 55% believe that the controversial mining practice is generally bad for local communities due to the impact on health, land and water, whereas 27% thought it to be good for local communities overall because it would result in tax revenues, jobs and economic development.
Instead of fracking, Sinding said that the people of New York want to power their homes, create more jobs and breathe life back into the state's economy by harnessing renewable energy from sources like the sun and wind.