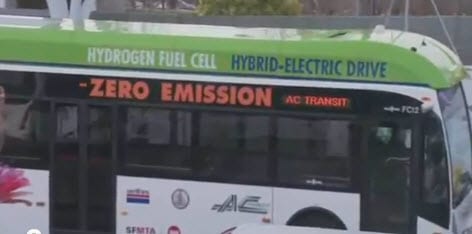 Linde Group announces operation of Emeryville hydrogen fuel station
April 11, 2012
California hydrogen fuel refueling station doing its part in keeping public transportation clean.
The Linde Group, a producer of industrial gases, has announced that its new hydrogen fueling station in Emeryville, California, has begun operation at the city's AC Transit. The station is currently capable of providing fuel for more than 12 public transit buses and 20 commercial vehicles each day. Linde has tentative plans to expand the capabilities of the station in the future. The station is one of two that supplies the AC Transit with hydrogen fuel. These stations are part of the AC Transit HyRoad project, which aims to show how viable hydrogen fuel can be for transportation.
Linde has been working diligently to establish a comprehensive hydrogen fuel infrastructure in the U.S.
The Linde Group has been working with automaker Daimler in Europe for the same purpose and has made significant progress over the past two years. The U.S. is poised to be a major market for hydrogen-powered vehicles, however, making the need for an infrastructure acute. Linde is currently spearheading the effort to establish a working infrastructure in the country and believes that one will be in place by the time hydrogen-powered vehicles reach the commercial market.
Another hydrogen fuel station is scheduled to be opened by Linde in 2013 in Oakland, California.
This station will join its Emeryville counterpart as part of the HyRoad project. Together, the stations will provide fuel for hydrogen-powered vehicles in Oakland, Emeryville, Berkeley and San Francisco. The stations are equipped with new fuel cell technology designed by The Linde Group. Linde believes that the stations will be the first of many more to come in the future.
Hydrogen is gaining momentum in the U.S., largely due to the efforts of the auto industry.
Automakers are working on producing hydrogen-powered cars and have plans to release these vehicles between 2013 and 2015. These companies have also been working to establish a hydrogen infrastructure alongside Linde. The fuel has not received significant backing from the U.S. government, however, which means it has relied heavily on the private sector to power progress.