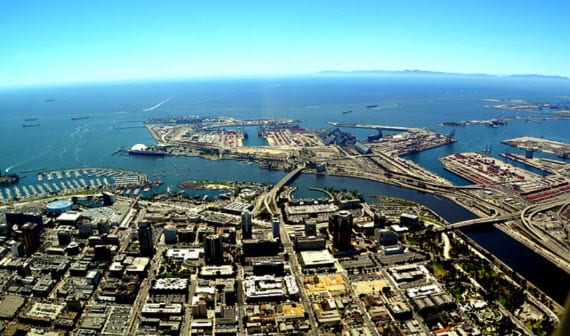 Long Beach Clean Cities Coalition to host meeting on clean transportation
October 25, 2012
Long Beach Clean Cities Coalition community meeting will focus on hydrogen transportation and infrastructure
Alternative energy is a broad topic that has gained a lot of attention in California over the years. The state has become a beacon for sustainability and clean energy in the U.S. and has served as a strong example regarding the potential benefits that can be had through the adoption of alternative energy. The city of Long Beach will serve as host for a community meeting, organized by the Long Beach Clean Cities Coalition, concerning the role alternative energy will play in the future of the transportation industry, with a key focus on hydrogen-powered vehicles.
Auto industry showing massive support for hydrogen transportation
The Long Beach Clean Cities Coalition has taken note of the growing interest in hydrogen fuel cells coming from the auto industry. Indeed, most of the world's largest automakers, such as Toyota, Honda, and Daimler, are currently developing hydrogen powered vehicles, with plans to commercialize these products in just a few short years. Automakers are so devoted to the concept of hydrogen transportation that they have begun investing heavily in the development of a hydrogen fuel infrastructure. The coalition aims to provide information on what this could mean for Long Beach.
Community meeting to highlight various forms of clean transportation
The community meeting will not be focused solely on hydrogen transportation. The Long Beach Clean Cities Coalition will also direct attention to various forms of alternative energy vehicles, such as those that run on natural gas or used lithium-ion batteries. The Coalition will also take note of the efforts that are being made to establish a comprehensive infrastructure for clean transportation and how the community may be able to get involved in these efforts.
Clean Cities initiative aims to raise awareness of alternative energy
The Long Beach Clean Cities Coalition is part of the Department of Energy's Clean Cities initiative. Through this initiative, the agency aims to boost awareness of alternative energy and energy efficiency practices in cities throughout the U.S. The initiative also aims to provide people with opportunities to get involved in the various alternative energy projects that may be taking place where they live.