Low-cost urine-powered fuel cell could power electronic devices
April 25, 2016
Cell phones of the future could be pee-powered.
Using renewable sources such as solar and wind to power the batteries of electronic devices isn't anything new, but some scientists are taking their green energy research beyond conventional renewable resources and are looking into using less common types of clean sources of power like urine. Recently, a team of researchers from the University of Bath in England announced in a newly published study that they have developed a cheap urine-powered fuel cell that is able to run mobile phones and other electronic devices.
Harnessing the power of human waste could transform electricity generation.
According to the researchers, their innovative miniature fuel cell that can generate electricity from urine creates a renewable, carbon-neutral and affordable way to generate power, which could mean providing access to low-cost renewable energy to those who need it.
The device they created is about the size of an American quarter and costs only about $1.50 to $3.00 to make, which makes it very affordable.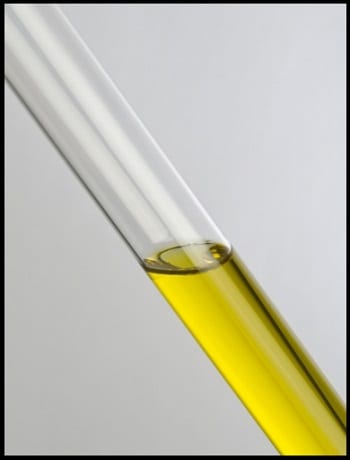 More specifically, the urine-powered fuel cell is a microbial fuel cell, which is a device that utilizes natural biological processes of "electric" bacteria to transform organic matter, like urine, into electricity. These fuel cells are not only efficient but they produce almost no waste compared to other electricity generation methods. What's more, they are also inexpensive to run.
The urine will run through the microbial fuel cell, creating the necessary reaction. From this point, electricity is produced by the bacteria which can be stored or used to directly power electronic devices.
The researchers are hoping to increase the performance of their urine-powered fuel cell.
Presently, a single microbial fuel cell can produce 2 watts per cubic meter, which is enough electricity to power a mobile phone. While this output of power is certainly far lower than solar or hydrogen fuel cells, the major advantages of this fuel cell technology is its production cost is so cheap, it does not produce harmful gasses and its fuel will never run out.
Dr. Mirella Di Lorenzo, an author of the study and a lecturer in the University of Bath's department of chemical engineering explained that "Microbial fuel cells can play an important role in addressing the triple challenge of finding solutions that support secure, affordable and environmentally sensitive energy, known as the 'energy trilemma,'" Di Lorenzo added that "There is no single solution to this 'energy trilemma' apart from taking full advantage of available indigenous resources, which include urine."
The research team is currently investigating ways to improve the power output of their urine-powered fuel cell and are confident that by optimizing the design of the microbial fuel call that they will be able to boost its performance.