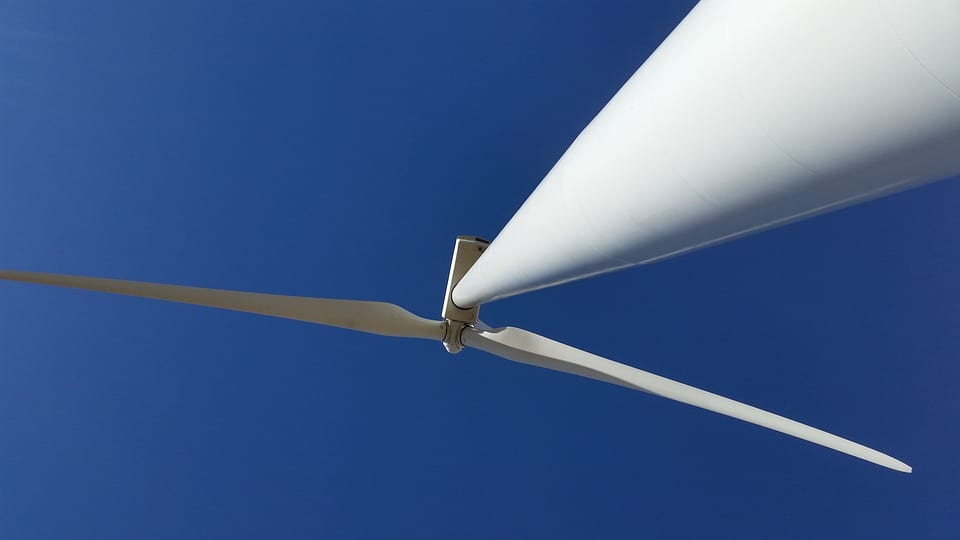 Massive turbines could help UK wind farm generate electricity for more than 230,000 homes
May 23, 2017
Giant wind turbines are being installed at an offshore wind farm off Liverpool Bay
The world's largest wind turbines could help the United Kingdom generate enough electricity to power hundreds of thousands of homes. These turbines are being used at one of the country's largest wind farms, which is an offshore system off Liverpool Bay. The wind farm is being developed by Dong Energy, and each turbine used by the project stands more than 630 feet high. Each blade of these wind turbines extends 262 feet.
Wind farm will be made up of 32 large turbines
The turbines at the wind farm have a maximum capacity of 8 megawatts. A single rotation of these turbines can generate enough electricity to power a single home for 29 hours straight. The wind farm is comprised of 32 turbines, which will allow it to generate enough electricity to power 230,000 average homes in the United Kingdom. Not only does the wind farm have the potential to help the UK embrace cleaner forms of energy, it has also played a major role in developing the country's supply chain when it comes to wind power. The blades used by the wind turbines were designed and manufactured within the United Kingdom, with the turbine towers also being made within the country.
Dong Energy sees wind technology advancing at a rapid pace
According to Dong Energy, a single turbine at the new wind farm can generate more electricity than the whole of its Vindeby project, which was an offshore wind farm that the company developed 25 years ago. The company notes that clean technology has evolved at a very rapid pace, with turbines becoming more efficient and capable of generate large amounts of electrical power. These turbines are particularly promising for offshore wind farms, which already have significant energy production potential.
UK continues to show strong interest in offshore wind energy
Offshore wind energy has begun to attract a great deal of attention in the United Kingdom. The country is heavily invested in clean power and intends to reduce its consumption of fossil-fuels in the coming years. Because of its access to vast expanses of sea territory, the UK could benefit greatly from a stronger focus on offshore wind power.