Massive Volkswagen scandal: 11 million cars affected
September 23, 2015
Volkswagen forced to recall over half a million diesel vehicles. 
A Volkswagen scandal that erupted late last week, has shocked millions around the globe as the German automaker admitted to falsifying U.S. vehicle emission tests, which the company now says, only days after the U.S. Environmental Protection Agency (EPA) ordered the car manufacturer to recall 500,000 vehicles, that the scandal could affect 11 million of its diesel vehicles worldwide.
Volkswagen's "clean diesel" vehicles pollute more than traditional gasoline engine vehicles.
The EPA revealed last Friday that Volkswagen had equipped nearly half a million of its "clean diesel" vehicle models with software that enabled the cars to cheat U.S. emissions tests. The automaker admitted to intentionally installing the software, which was programmed to switch engines to a cleaner mode only during official emissions testing. This mode is switched off otherwise, giving the car more power on the road, but also emitting up to 40 times the legal pollution limit.
In a statement Volkswagen made yesterday, it admitted that "discrepancies" were linked to vehicles with Type EA 189 engines, which included an estimated 11 million vehicles globally. The models affected include the Volkswagen Jetta, Beetle, and Golf from 2009 to 2015, the Audi A3 model from 2009 to 2015, and the Passat from 2014 to 2015. Volkswagen has been ordered to recall the affected vehicles in the U.S. and the company has stopped sales of some of its cars in America, as well.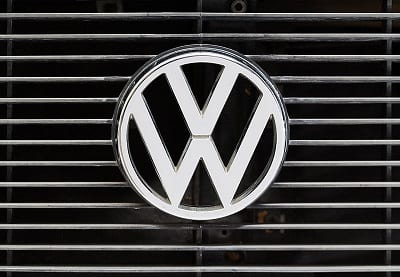 According to Volkswagen, its new vehicles with EU 6 diesel engines that are presently on sale in the European Union, meet legal requirements and environmental standards.
Since the Volkswagen scandal, the company's stocks have fallen and lawsuits have been filed against it.
Volkswagen announced that it plans to set aside €6.5 billion ($7.3 billion) in its third-quarter accounts to help cover the costs of the scandal, but this amount is not likely to help the company's shares, which lost almost a fifth of their value on Monday and plummeted another 5% yesterday.
In spite of owning up to its mistake and apologizing for its blunders, it should come as no surprise that the company is going to be facing a number of lawsuits. Already, Seattle-based law firm Hagens Berman has filed two lawsuits against the automaker, and expects to have all 50 states represented before the end of the week, reported USA Today.
Steve Berman, managing partner of the law firm stated that "The half-a-million people who own these cars are furious, and with good reason." He added that "Not only did they pay more for something they never received, but they've been victim to a tremendous act of deception."
Berman stated that American buyers of Volkswagen diesel cars paid from $1,000 to $7,000 more for a vehicle that featured a fuel-saving engine compared to typical gasoline engines.
This Volkswagen scandal is the largest the company has seen in its 78 years of operation.