Volkswagen embraces hydrogen fuel
March 4, 2015
Volkswagen is becoming more inclusive with its interests in clean transportation
Clean transportation has become a divisive issue in the auto industry. Many automakers have been making battery-powered vehicles for some time now, but a growing number of these companies are beginning to embrace hydrogen fuel cells. Automakers that have been developing battery electrics have little faith in fuel cells, believing these energy systems to be too expensive and inefficient. Those that are developing fuel cell vehicles believe that they will one day dominate the transportation market.
Automaker adopts an "all of the above" policy when it comes to developing clean vehicles
German automaker Volkswagen has been relatively critical of hydrogen fuel cells in the past, showing more support for batteries. Now, however, the automaker has adopted an "all of the above" approach to its clean transportation interests. This means that Volkswagen will be developing fuel cell vehicles alongside its conventional battery electrics. The company will also continue to develop its diesel vehicles, which are becoming more popular in Europe.
Fuel cells are beginning to see more traction with Volkswagen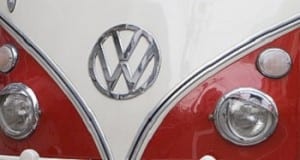 Volkswagen has been supporting electric vehicles for some time. Last year, the company launched its e-Golf in the United States, and the company has partnered with BMW to build 100 fast charging stations along the east and western coasts of the country. Volkswagen has also been showing off its new Passat and Golf SportWagen, which are powered by hydrogen fuel cells. These are concept vehicles, however, and are not currently in mass production.
Some automakers are not willing to wait for a hydrogen fuel infrastructure to take form
Volkswagen has criticized hydrogen fuel cells in the transportation space due to the lack of a hydrogen infrastructure that is capable of supporting them. The automaker had claimed that a comprehensive infrastructure should be set up before companies begin launching their fuel cell vehicles, but this has not been the case. Companies like Toyota and Hyundai have already launched their fuel cell vehicles, even without a working infrastructure in place. While these launches are limited, they have sparked more enthusiastic efforts to build new hydrogen fuel stations.