Mexico wants to be a leader in the wind energy sector
March 7, 2014
Country has plans to aggressively support wind power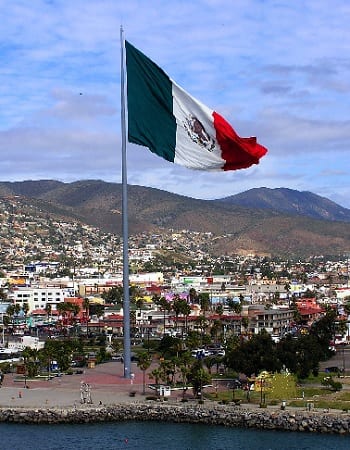 Mexico has plans to become one of the leading powers in the world when it comes to wind energy. The country recently played host to a conference wherein the government outlined plans for energy reform. During the conference, government officials highlighted a legislation that would end the 75-year monopoly that oil and gas companies held on the country's energy portfolio. This legislation is meant to increase the country's focus on renewable energy, particularly that generated from wind resources.
New energy reform legislation outlined during industry event
During the WindPower 2014 conference, a new annual event that is hosted by the Mexican government, Pedro Coldwell, Secretary of Energy, announced that there would be no limit placed upon private investors interested in wind energy projects. Per the country's new energy plan, the Independent System Operator will play a vital role in the growth of wind power and its incorporation into the country's overarching energy grid.
Wind farms could help provide remote communities with the electrical power that they need
According to Secretary Coldwell, wind power will mitigate the negative impact on the environment that Mexico's longstanding reliance on fossil-fuels has caused. It will also be able to address some of the energy problems that exist in the country's remote regions. In these regions, electrical power can be difficult to obtain, leaving communities without energy. Wind farms built in these regions could give these communities efficient access to electrical power.
Investors are showing interest in Mexico's plans for wind power
A stronger focus on wind power is also expected to produce significant economic activity. As investors begin to back new wind projects, these projects will require workers. New wind farms mean that a significant number of temporary construction jobs will be made available in the future. Several permanent jobs will also be created by these wind farms. Moreover, the introduction of wind energy could also help reduce the country's reliance on fossil-fuels, thereby cutting down on energy costs annually. Several investment groups have already shown a great deal of interest in Mexico's new energy policies.