New solar energy project takes root in Colorado
March 6, 2014
Xcel Energy wins contract to develop large-scale solar power plant in Pueblo County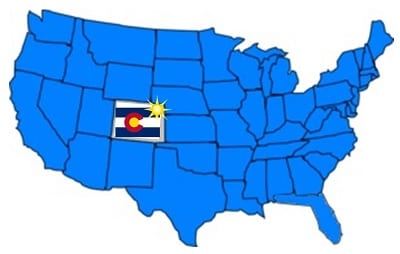 Xcel Energy, a leading energy company based in the U.S., has announced that it has received a contract from Community Energy. The contract involved the development of a new solar energy project that will be located in Pueblo County, Colorado. The project will be in close proximity to an existing solar power system that is being operated by Xcel Energy. The new project is expected to be the largest of its kind in Colorado, and is estimated to cost approximately $200 million.
New project to have a maximum energy capacity of 120 MW
The new project boasts of a maximum energy capacity of 120 megawatts. Xcel Energy will be responsible for producing and distributing this electrical power. The project will make use of more than 450,000 solar panels that will be able to track the movement of the sun in order to maximum energy output. The large-scale energy project is expected to have a significant impact on Colorado's overall energy plans and help the state move away from fossil-fuels more effectively.
Large-scale project accounts for majority of Colorado's current goals concerning solar power
The project from Xcel Energy accounts for the majority of a new solar power initiative that the Colorado Public Utilities Commission launched in December 2013. The initiative calls for the development of 170 megawatts of solar capacity in the state. Xcel Energy will handle the majority of this new capacity while various other organizations provide this capacity with small-scale projects.
Renewable energy projects may help boost economic activity and reduce the need for fossil-fuels in Colorado
Colorado has been growing quite fond of renewable energy in recent years. Like other states, Colorado believes that solar power can benefit both the economy and the environment. The project from Xcel Energy is expected to create new jobs and promote economic activity while also helping the state limit its uses of fossil-fuels. While Xcel Energy has been involving itself in renewable energy for some time, the company also has numerous fossil-fuel power plants that it is responsible for.