More support is coming for electric vehicles in Canada
March 26, 2015
BC government launches new initiative to encourage consumers to purchase electric vehicles
The government of British Columbia, Canada, has announced a new initiative to encourage consumers to purchase clean vehicles. The government will be offering incentives to those that want to buy electric vehicles, and these incentives will help make these vehicles more affordable. Electric vehicles have been around for several years, but these vehicles have been slow to sell because of their relatively high cost and their lower efficiency when compared to conventional vehicles.
$7.5 million being invested in the clean transportation space
The government is investing $7.5 million in initiatives that support electric vehicles, including those that run on hydrogen fuel. Approximately $1.59 million will be invested in the development of a charging and hydrogen fuel infrastructure. This money will be used to build new charging stations for battery electrics and fuel stations for vehicles using fuel cells. Another $1 million will be devoted to incentives for businesses purchasing electric vehicles for their commercial fleets. Some $500,000 will be used to fund research, training, and marketing efforts concerning clean transportation.
Electric vehicles may be more expensive, but they can help consumers save money on fuel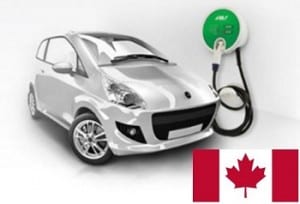 In general, electric vehicles cost approximately 25% more than their conventional counterparts. These vehicles, however, could save drivers as much as 75% on fuel costs, which comes to about $1,600 in savings every year, depending on the cost of fuel. In the long run, electric vehicles may be less expensive than conventional vehicles, but they also have limited infrastructure support. Without the appropriate infrastructure, these vehicles will not appeal to consumers and these vehicles will struggle to find the success they need.
Electric vehicles may not be absolutely environmentally friendly
While electric vehicles do not produce any harmful emissions, they cannot always be considered environmentally friendly. Manufacturing processes often rely on fossil-fuels and developing a working infrastructure to support these vehicles is also responsible for a significant amount of emissions. Beyond environmentalism, these vehicles are also expensive to develop, which increases the overall price that consumers must pay to obtain these vehicles.