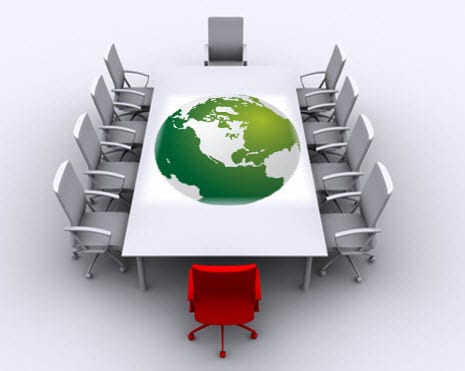 Natural gas may be an ideal substitute for fossil-fuels
July 18, 2012

Professor suggests that natural gas may be key to mitigating global warming
Natural gas is gaining more attention all over the world for its potential to replace coal and oil in terms of fuel. The gas burns cleaner than both coal and oil, but still emits pollutants. This fact has earned natural gas some criticism within the environmentalist and alternative energy communities, but has won the affection of some governments around the world. The debate as to whether natural gas would be a viable replacement for fossil-fuels has become focused on the prospect of global warming. Professor L.M. Cathles of Cornell University has produces an analysis of the issue, which was published by the American Geophysical Union.
Analysis accounts for three possible scenarios
In his analysis, titled "Assessing the Greenhouse Impact of Natural Gas," Cathles suggests that replacing coal with natural gas could reduce the pace of global warming. Cathales' analysis focuses solely on the prospect of global warming, ignoring other aspects of the issue that are within the realms of politics and economics. In order to conclude that natural gas could mitigate the progress of global warming, Cathles considered three different models for the future.
Models highlight the potential future of energy
One model suggests that the world continues on the path that it is on currently. In this scenario suggests that low-carbon energy systems would not be used until the middle of the century. The second model accounts for the substitution of fossil-fuels with natural gas. The final scenario highlights the possibility of all electricity generation systems being converted into low-carbon systems as quickly as possible.
Natural gas substitution may mitigate global warming
Through his analysis, Professor Cathles suggests that the second scenario, in which coal and oil would be replaced by natural gas, would have the most impact. Cathles claims that this scenario would translate into a 40% reduction in global warming and could pave the way for the adoption of low-carbon energy systems.
Related article(s) and resources: