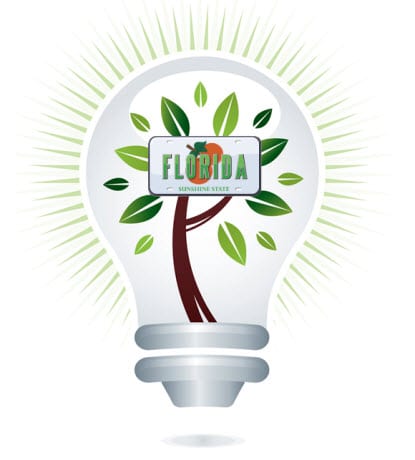 New alternative energy conference coming to Florida
August 12, 2011
Florida's Agriculture Commissioner, Adam Putnam, has announced the 2011 Florida Energy Summit.
The event is to be held in October of this year and aims to expand the advance of renewable fuel in the state. Leaders in the alternative fuel industry as well as government officials and technology experts will be in attend the event and examine how sustainable energy can be used in the state. The conference will also focus attention on what can be done to capitalize on renewable fuel.
Commissioner Putnam announced plans for the conference during a tour of the Florida Solar Energy Center in Cocoa, Florida. The Energy Center is renowned for its use of solar power and development of solar technologies. While solar energy is the primary focus of the Energy Center, hydrogen, biofuel and fuel cell technologies are also being developed there.
The new conference heralds a shift in responsibility for the Department of Agriculture and Consumer Services (DACS).
The conference is replacing the Farm to Fuel Summit, an annual event in which agriculture and biofuel executives could exchange ideas. After the 2011 legislative session, DACS was bestowed with additional responsibilities once help by the Florida Energy and Climate Commission. Now, DACS, operating as the Office of Energy, has expanded its interests beyond agricultural uses for alternative energy and now oversees the state's endeavors in renewable fuel technology.
The Florida Energy Summit will be held from October 26 to October 28 in Orlando, Florida.