New competition seeks to expand hydrogen fuel infrastructure in the UK
February 9, 2015
Ricardo-AEA will oversee new competition for hydrogen stations
Ricardo-AEA, a sustainability consultancy firm, has been chosen to deliver funds from the United Kingdom's Office for Low Emission Vehicles (OLEV), which are meant to support the expansion of a hydrogen fuel infrastructure. The funds are being issued as part of a competition. Some $4 million in funding is available for organizations that seek to develop innovative and efficient hydrogen fuel stations. Another $2.5 million will be available to support upgrades to existing fuel stations, giving them the ability to supply hydrogen fuel.
Clean transportation continues to gain momentum in the UK
Clean transportation has become a prominent subject in the United Kingdom. The country is working to curb the emissions that are produced within its borders every year and transportation has garnered more attention because of this. The government is currently supporting the adoption of clean vehicles, such as those powered by hydrogen fuel cells. The problem, however, is that much of the United Kingdom lacks a comprehensive fuel infrastructure to support the adoption of fuel cell vehicles.
Projects will be reviewed by Ricardo-AEA before firm delivers recommendations to OLEV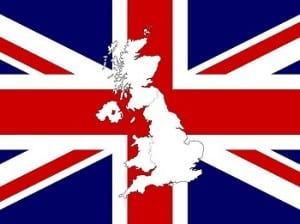 Ricardo-AEA will be responsible for overseeing the applications and proposals regarding infrastructure projects that will be submitted for the competition. The firm will also conduct a technical review of these proposals before providing OLEV with a formal recommendation on which projects should be supported. Projects will be judged based on various factors, including how well they can provide hydrogen fuel and how expensive new, innovative stations will be.
Competition may help further the expansion of a hydrogen fuel infrastructure
The competition was launched earlier this month and will run until early March of this year. OLEV will determine which projects seem feasible and provide funding for these projects through Ricardo-AEA. This funding is expected to support the growing hydrogen fuel infrastructure in the United Kingdom. This infrastructure is needed in order for fuel cell vehicles to find traction among consumers. Some have suggested that fuel cell vehicles are not viable because of the lack of a fuel infrastructure meant to support them.