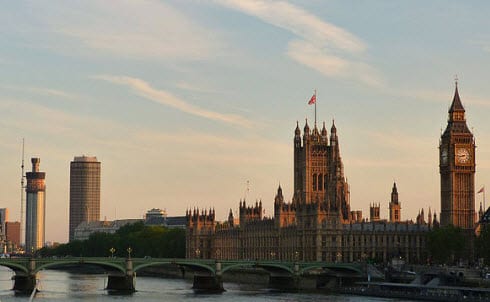 New Hydrogen fuel initiatives launched by the UK
July 26, 2012

UK embarks on new initiative to make use of alternative energy
The United Kingdom is embarking on an ambitious energy initiative that encompasses five energy projects. The initiative is led by the Technology Strategy Board and the Department of Energy and Climate Change. Together, the two agencies hope to incorporate alternative energy systems into the country's energy schemes. Some of the projects will be focused on showing the viability of hydrogen-powered transportation and the incorporation of hydrogen fuel systems. Other projects concern the use of solar energy and other forms of renewable power.
UK seeks to address the lack of a hydrogen fuel infrastructure
One of the projects concerns establishing the UK's first end-to-end hydrogen production and distribution system. This is believed to help resolve some of the hydrogen fuel infrastructure problems that the country is currently facing. Air Products, a producer of industrial gases, will assist in this project by providing its hydrogen fuel production and distribution technologies. The hydrogen fuel stations that are established through the project will be open for public use and are expected to be ready before the commercial launch of hydrogen-powered vehicles.
Project seeks to combine solar energy with hydrogen fuel
One of the more ambitious projects covered by the initiative aims to combine solar energy with hydrogen fuel. The solar-hydrogen energy system is to be installed at a business park in Surrey, where it will be used to provide energy around the clock. Hybrid systems such as this are becoming more popular because of their ability to generate completely clean energy. Conventional hydrogen fuel systems often derive the energy they need to function through the burning of fossil-fuels or natural gas, both of which produce pollutants.
Initiative may establish UK as an alternative energy leader
Through this initiative, the United Kingdom hopes to secure its place as a world leader in terms of alternative energy. As alternative energy systems become more common t throughout the country, the UK is expected to see reduced energy costs as its reliance on foreign sources of fuel and energy begins to diminish.
Related article(s) and resources: