New solar energy project approved in Minnesota
June 4, 2015
Solar energy project will bring state's solar capacity to 140 MW
Officials in Minnesota have approved the development of a new solar energy project. The Aurora Solar Project, as it is called, will cost approximately $250 million and will bolster the state's solar capacity from the current 20 megawatts to 140 megawatts. Minnesota is expected to reach a higher ranking in terms of solar energy, but the state may struggle to establish more capacity because of its relatively unbalanced solar subsidies. These subsidies have been criticized in the past because they have only benefitted a very small number of companies.
Energy will be sold to state utility Xcel
Geronimo Energy will be responsible for installing the solar energy systems that are being used for the project. The electrical power produced by the project will be sold to Xcel, one of the state's utilities. This energy will be put to use to reduce peak loads during the summer, when energy consumption is high. The project will help the state move closer to its goal of becoming more environmentally friendly and energy sustainable. Minnesota aims to derive 25% of its energy from renewable sources by 2025.
Solar energy continues to gain momentum in the US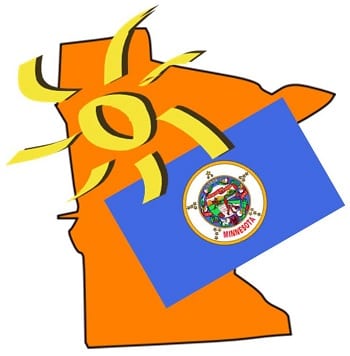 Solar energy has become quite popular in the United States. Several states have begun to invest in this form of renewable energy, seeing economic promise. New projects are creating jobs, which is providing some momentum to economic growth throughout the country. Solar power has also become quite attractive to homeowners that want to reduce their reliance on fossil-fuels. Home-based solar energy systems offer homeowners a way to reduce their energy costs as well.
Solar energy can be a costly investment for states interested in clean power
Though solar energy has become more popular, it still represents a relatively costly investment. Photovoltaic technologies have grown more affordable in recent years, but developing large-scale projects, such as the Aurora Solar Project, can be a financial challenge. Several states offer subsidies to energy developers that want to produce solar projects, which alleviates some of this financial strain.