New solar energy project in Minnesota begins construction
July 15, 2016
Solar project begins construction after acquisition
D.E. Shaw Renewable Investments (DESRI) has announced that it has successfully acquired a promising solar energy project in Minnesota. The project is the 100 megawatt North Star Solar Project, which had previously been under development by Community Energy. Following the acquisition, DESRI announced that construction on the solar project has begun. The project is expected to be completed and begin producing electrical power later this year.
Project to generate enough electricity to power 20,000 homes
Once completed, the North Star solar energy project will be the largest of its kind in the Midwest. It will also be among the largest solar power systems in the United States. The project is based on private agricultural land in Minnesota and Xcel Energy has a 25-year power purchase agreement to receive electricity from the project once it is completed. Xcel Energy has expressed its pleasure with the progress that the solar energy project has been making. The company expects that the project will be able to generate enough electricity to power approximately 20,000 homes within its first year of operation.
Solar project will have more than 400,000 photovoltaic modules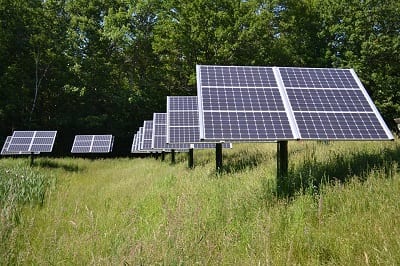 The solar energy project will be comprised of more than 400,000 crystalline photovoltaic modules equipped with tracking technology. This technology will allow the modules to follow the movement of the sun, ensuring that they can produce electrical power efficiently. The project is meant to make inexpensive solar power more available to those interested in renewable energy. The cost of solar power has been falling steadily for the past several years. In the United States, this trend has made solar energy more viable when compared to fossil-fuels and conventional forms of energy.
Solar continues to gain momentum in the US
Solar power is slated to see strong growth in the United States in the coming years. The country recently announced new environmental goals, which rely heavily on clean power. Solar will play a major role in this endeavor, but the country will be focusing on other forms of renewable energy as well. Currently, solar power is one of the most heavily supported forms of clean energy in the country, with the U.S. government investing heavily in this form of energy.