New York to lower 40,000 tons of GHG with waste to energy project
September 10, 2015
A $40 million anaerobic digester project is being built on Long Island, New York.
According to New York Governor Andrew Cuomo, the waste to energy (W2E) facility, involving anaerobic digestion, which is the first large-scale W2E project in New York City's metro area, will decrease greenhouse gas emissions (GHG) by an estimated 40,000 tons annually.
The digester will be capable of processing nearly 16,000 tons of organic waste into natural gas.
The project will be located at Long Island Compost's 62-acre facility in Yaphank, New York. The digester will be built and operated by American Organic Energy. It will process more than two times the amount of food waste that is presently processed at any currently operational privately owned food waste digesters accepting offsite food waste in the state of New York, reported Environmental Leader.
The organic waste that will be processed by the digester includes approximately 120,000 tons of food waste, 30,000 tons of oils, greases, and fats, and 10,000 tons of grass clippings; waste that would have otherwise been dumped into landfills. The waste will be converted into renewable energy and clean water that will be utilized for solid-based fertilizer and plant processes.
The gas produced at the waste to energy facility will provide power to the facility and beyond.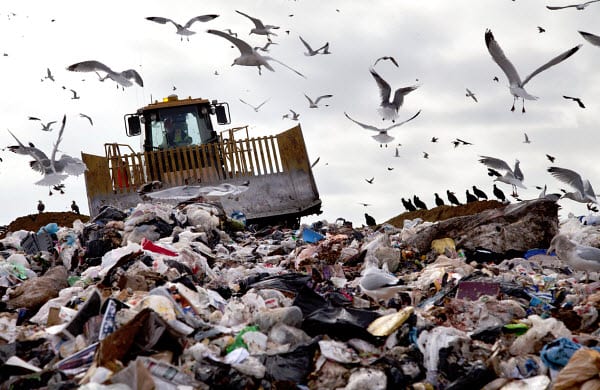 The biogas created by the waste-to-energy process will first be used to run the digester and the facility. Additional gas will be converted into renewable natural gas, which will be used to fuel the vehicles that deliver the waste to the facility. This will reportedly lower diesel consumption by 200,000 gallons per year.
The remainder of the renewable gas that is generated by the digester will be added to the National Grid natural gas pipeline on Long Island. By adding the addition gas to the grid, this will allow other fuel compressed natural gas vehicles in other areas to benefit from the renewable gas that is produced.
The state of New York awarded the project, which is part of the Cleaner, Greener Communities program, a $1.3 million grant through the Regional Greenhouse Gas Initiative. The waste to energy facility is expected to be operational by August 2016.