New York to release blueprint concerning offshore wind energy development
August 10, 2016
0
By
John Max
State will release a blueprint outlining plans to boost wind capacity
New York State is preparing to release a blueprint for its plans to develop offshore wind energy capacity. The blueprint aims to outline the development of some 1,430 wind turbines, which would be installed off of the coast of New Jersey and Rhode Island. The New York State Energy Research and Development Authority notes that the blueprint will also describe the benefits that wind energy could bring to New York. Many of these benefits are economic in nature.
New York aims to collect information in order to improve wind development
The state also intends to collect information and feedback from stakeholders in the wind energy sector. Stakeholders include consumers, utilities, environmental groups, and various communities. Many have praised the potential of offshore wind energy systems, as they have the capability of producing more electrical power than their onshore counterparts. There are environmental concerns, however, as many groups have expressed worry over how offshore wind turbines will affect marine habitats during and after their installation. Feedback is vital to ensuring that new offshore wind energy projects take form.
Six locations hold promise for offshore wind farms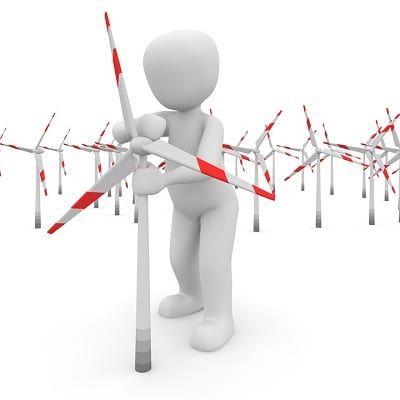 Six locations for offshore wind development have been identified and were revealed in April of this year. These sites will be subject to study, with the state hoping to better understand of how to develop offshore system in the most efficient and environmentally friendly manner. Not all areas will become home for wind farms, but the most promising locations will be able to produce large quantities of electrical energy, which will be funneled back to the mainland.
New York could grow as a wind energy market if it taps into offshore resources
Some offshore wind energy projects have begun to make progress in New York. Some of these projects have recently won approval to begin construction within the coming year, while others are still in early stages of conceptual development. New York could quickly become a leading wind energy market if it takes advantage of its offshore resources. This could even place the state in direct competition with Texas, which is currently the leading wind power market in the United States.
About The Author
John Max is an experienced sound engineer with a bachelor's degree from UCLA. With over 25 years of experience in the entertainment industry, John has also worked as a machinist, producing parts for cameras. Apart from his professional achievements, John is passionate about classic cars, owning a dazzling 1976 Porsche 911. While he drives a Toyota Prius on a regular day, John is excited about getting his hands on his first hydrogen car soon. John has been an avid writer for Hydrogen Fuel News for 17 years, contributing to the team as they collectively investigate and learn about the growth and technology of hydrogen fuel. At Hydrogen Fuel News, John is part of a great team that shares a common goal of exploring and investigating the world of hydrogen fuel.