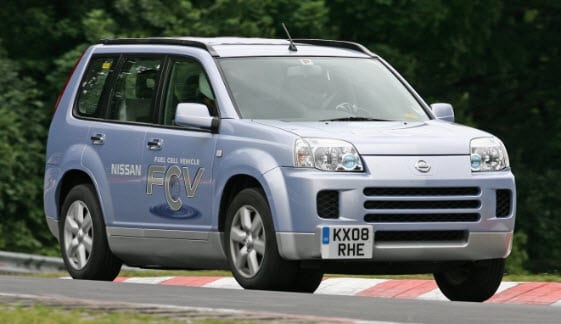 Nissan produces fuel cell 2 times more powerful than conventional models
November 4, 2011
Japanese automaker Nissan has revealed a next generation hydrogen fuel cell that claims to be 2.5 times more powerful than conventional models.
The company's dabbling in hydrogen has been rare in the past as Nissan choose to focus on battery-powered electric vehicles. With hydrogen becoming a more prominent part of the transportation industry's future, however, the company has shifted gears and has begun making strides in the field of hydrogen for the first time since 2005. Nissan asserts that their new fuel cell will help make hydrogen more viable in transportation.
The automaker has made improvements to the membrane electrode assembly of their earlier fuel cell models. Additional changes to the units components and design has also produced a smaller fuel cell that can better fit diminutive vehicles.
Despite its small size, the fuel cell can generate more than 2.5kW of electricity per liter of hydrogen, making it one of the more powerful fuel cells in the field.
The new fuel cell will help Nissan bring its prototype hydrogen-powered SUV, the X-Trail, to life. The vehicle is being made to suit the commercial markets of Japan and the U.S. but has yet to receive a release date. This is due, in part, to the lack of infrastructure seen in the U.S. and the uncertainty of the fuels future in Japan. Nonetheless, the company says that its work in hydrogen is far from over.