Obama sets sights on fighting climate change
September 1, 2015
Climate change is a major problem that the US is facing currently
President Obama has injected a renewed sense of urgency when it comes to taking action against climate change. The president has been focusing more heavily on climate change in recent months, pointing to Alaska and island countries as examples of the dangers the phenomenon represents. While climate change has become heavily politicized, with many federal officials claiming that the phenomenon is not real, President Obama has noted that it is a danger that everyone in America is currently facing.
Alaska may be an example of the damage caused by a changing climate
According to President Obama, Alaska Governor Bill Walker noted that four villages located in coastal regions of the state were in "imminent danger" due to rising sea levels. As sea levels rise, coastal communities, especially those located on islands, are facing serious risks, especially when it comes to property damage. Those living in these communities will need to relocate or face losing their homes to the ocean.
State is under economic stress due to increasingly frequent natural disasters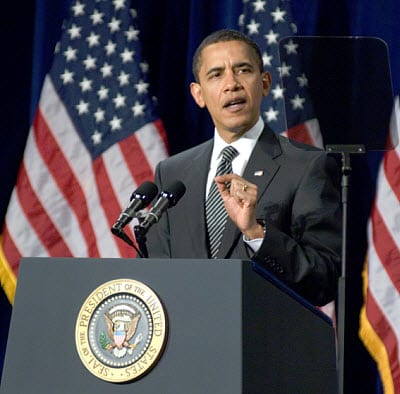 Obama noted that Alaska is already suffering from serious problems due to the increased frequency of natural disasters and economic issues associated with climate change. The state has been beset with increasingly frequent wildfires, which have taken a major toll on the state's economy. Obama suggests that Alaska is also home to the swiftest shoreline erosion in the world, with some parts of the stat experiencing erosion of more than three feet a year.
International cooperation may be the key to solving the climate change problem
If nothing is done, Alaska may become the most pronounced example of the damage that climate change can do to the country. Obama, as well as other federal officials, has introduced several policies that seek to combat climate change through the mitigation of harmful emissions. This will require the rapid adoption of renewable energy, but the United States will also need the help of other countries in order to fight climate change. Notably, climate change is not a problem that the U.S. faces alone, so cooperation may be key to successfully fighting the phenomenon.