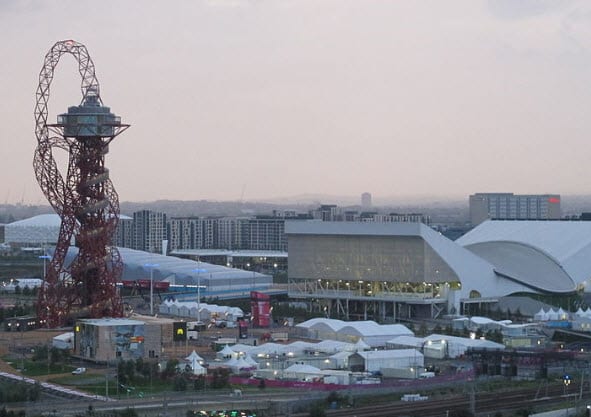 Olympic Games to be powered by alternative energy in 2016
August 1, 2012
Rio aims to revolutionize energy for the Olympic Games
The 2012 Olympic Games are not yet over and plans for the 2016 Olympics, which will be held in Rio de Janeiro, Brazil, are already taking effect. Rio has plans to make the Olympics a powerful spectacle, taking an ambitious approach that will set it apart from other countries that have hosted the Games in the past. In its approach to the Olympic Games, Rio believes that alternative energy is the best energy option for the event's future.
Massive energy system to be used to power Olympic Village
Rio is currently developing a solar-water hybrid energy system that is massive in size. Designed by RAFAA Architecture & Design, a company based in Switzerland, the hybrid system will take the form of a gargantuan tower and waterfall. Dubbed the Solar City Tower, the system will generate electricity by collecting solar energy during the day and use water pumps and storage to generate electricity during the night. The energy generated by the system will be used to provide power to the Olympic Village, where athletes will live and practice during the 2016 Olympics.
Self-sustaining systems makes use of solar energy and hydro power
The tower is designed to be completely self-sustaining and is meant to draw attention to the viability of alternative energy as a source of power for major events. RAFAA architects note that the project will be a display of the power of nature. The tower itself will rise 105 meters above sea level. A waterfall returns the water the system has pumped from the ocean back to its source, providing a scenic view for onlookers.
2016 Olympic Games may be an example to the power of alternative energy
This will be the first time an alternative energy system of this scope has been used for the Olympic Games. Alternative energy has been used in modest ways for the event in the past. This year's event features a number of hydrogen-powered vehicles that are used to transport VIPs. Rio hopes to set an example for the rest of the world in its ambitious use of alternative energy.
Related article(s) and resources:
http://inhabitat.com/solar-city-tower-for-rio-olympics-giant-energy-generating-waterfall/