Plug Power to demonstrate hydrogen fuel cells in New York
November 15, 2013
0
By
John Max
New project to focus on viability of hydrogen fuel cells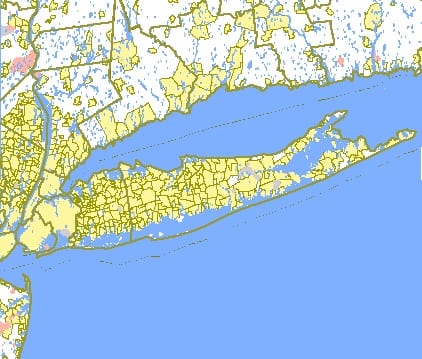 Plug Power, a leading developer of hydrogen fuel cells, has announced that it has received funding from the New York State Energy Research and Development Authority. This funding will enable the company to demonstrate the capabilities of its hydrogen fuel cells and how these energy systems can be used to power transport refrigeration units and similar vehicles. These vehicles are widely used throughout the U.S. and are responsible for transporting perishable goods, but most rely on diesel for fuel.
GenDrive fuel cells to power transport refrigeration units
Plug Power's GenDrive fuel cells will be used to power transport refrigeration units from Sysco Corp., which will be launched from the company's distribution center in Long Island, New York. The demonstration project will last for 12 months and the hydrogen fuel that Plug Power's energy systems will use will be provided by Air Products, a producer of industrial gases, during that time. The success of the initiative could help open the door for more aggressive use of hydrogen fuel cells in this specific sector of transportation.
Traditional diesel generators may be on their way out
Approximately 300,000 transport refrigeration units are active in the U.S., with the vast majority relying on diesel fuel for power. Burning diesel produces particular matter than can be hazardous to the environment as well as nitrogen oxide. A typical transport refrigeration unit can consume more than 10 gallons of diesel in a day, producing approximately 101 kilograms of greenhouse gas emissions. Alternatively, hydrogen fuel cells do not produce any harmful emissions and can be used in enclosed spaces without the danger associated with emissions production.
Fuel cells continue to gain momentum in transportation
Plug Power has received $500,000 from the New York State Energy Research and Development Authority for this project. The company is not the only one in the fuel cell industry that has been tapped to show how fuel cells can be used for transport refrigeration units. The U.S. Department of Energy has a similar initiative underway that seeks to examine the viability of fuel cells for this purpose.
About The Author
John Max is an experienced sound engineer with a bachelor's degree from UCLA. With over 25 years of experience in the entertainment industry, John has also worked as a machinist, producing parts for cameras. Apart from his professional achievements, John is passionate about classic cars, owning a dazzling 1976 Porsche 911. While he drives a Toyota Prius on a regular day, John is excited about getting his hands on his first hydrogen car soon. John has been an avid writer for Hydrogen Fuel News for 17 years, contributing to the team as they collectively investigate and learn about the growth and technology of hydrogen fuel. At Hydrogen Fuel News, John is part of a great team that shares a common goal of exploring and investigating the world of hydrogen fuel.