Principal Solar to build 78 MW solar energy project in North Carolina
February 10, 2015
Principal Solar will be building a utility-scale solar project in North Carolina
Principal Solar, a solar energy company based in Texas, has announced that it will be developing a new, utility-scale solar project in Hope Mills, North Carolina. The project will cost approximately $173 million to develop. Principal Solar notes that there has been a 40% decrease in the cost of solar technologies over the past few years, making solar project more financially viable. The project is expected to be one of the largest of its kind in the eastern part of the United States.
Company acquires solar project from Innovative Solar Systems
The project had initially be proposed by Innovative Solar Systems, but is currently being acquired by Principal Solar. The acquisition is expected to close in June of this year, with actual construction on the solar project being completed at some point next year. The project will produce approximately 78 megawatts of electrical power, much of which is to be supplied to Duke Energy Progress, which has signed a 15-year power purchase agreement for this energy.
New project could help the US move closer to its goal of embracing renewable energy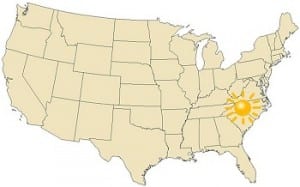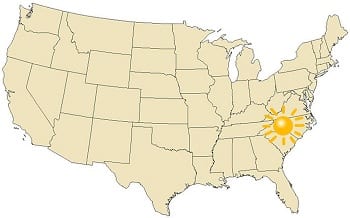 The utility-scale project could help propel Principal Solar to a leadership position in the renewable energy field. The project is expected to help reduce reliance on fossil-fuels and provide an energy source that does not produce any harmful emissions. Principal Solar notes that the project represents a major step forward for the United States and the country's plan for solar energy. The U.S. has been showing strong support for solar energy over the past few years, hoping this form of energy will reduce its reliance on fossil-fuels.
The cost of solar energy continues to fall
Solar energy is now often seen as an economically viable form of power. The cost of photovoltaic technologies has been dropping for some time, partly due to the large supply of these products in the global market. As the cost of solar power continues to fall, new projects are expected to take root throughout the United States in the coming years.