Solar energy gains momentum in professional sports
February 4, 2015
Solar power is being put to use at sports stadiums and raceways in the United States
Solar energy in the sports field is beginning to find mainstream adoption. The world of competitive sports has long been known as a major energy consumer. Large sports stadiums require a great deal of electrical power in order to operate, and a growing number of these stadiums are beginning to turn to solar energy to satisfy this need. A new study from the Solar Energy Industries Association shows that the total solar capacity in the professional sports field has grown over the past year.
Report shows that sports facilities have a combined 21.7 MW of solar capacity installed as of 2014
According to the report, solar capacity at sports facilities throughout the United States reached 21.7 megawatts in 2014, which is enough to power approximately 3,000 average homes. The study shows that the Indianapolis Motor Speedway is home to the highest solar capacity among all sports facilities. The raceway boasts of  9,000 kilowatts of solar energy capacity. The second largest capacity can be found at Lincoln Financial Field and Pocono Raceway, both of which have some 3,000 kilowatts worth of solar capacity.
Solar power continues to gain support because of its economic prospects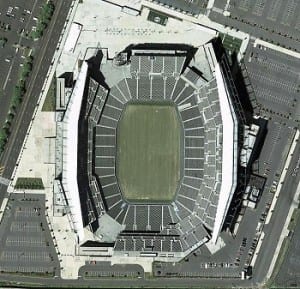 Solar energy is beginning to see strong support largely because of its economic prospects. Adoption solar power reduces the need for energy derived from fossil-fuels, which had been growing more expensive until very recently. Solar power also reduces the environmental impact of those using it. As such, sports facilities can reduce the emissions that they produce every year by distancing themselves from fossil-fuels and embracing renewable energy.
Solar continues to find favor among homeowners and businesses as well
Solar power is not only gaining ground in the field of professional sports, of course. This form of renewable energy continues to grow in favor among homeowners and businesses that want to make use of clean power. For the residential sector, solar energy systems are often seen as a way to reduce the cost of electricity while also becoming more environmentally friendly.