Program aims to make electric vehicles more attractive in Texas
February 26, 2014
Program may help boost the sale of clean vehicles in Texas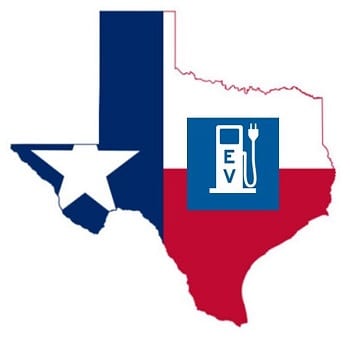 Electric vehicle sales in Texas may grow quickly thanks to a program that has received relatively little attention. NRG Energy, a prominent energy organization, is currently managing a "No Charge to Charge" program. This program allows those with Nissan Leaf vehicles to charge their vehicles for free from any of its Texas Freedom Station public charging stations. The program aims to give electric vehicle owners what is essential free fuel, thereby increasing the attractiveness of these vehicles to consumers.
Freedom Station network offers free electricity to drivers
The program was launched in September of last year, but has seen little attention. The program's Freedom Station network extends from Houston to the Dallas Forth Worth area, with the majority of its public charging stations occupying space at grocery stores and restaurants. The aim of the Freedom Station network is to make it convenient for consumers to charge their electric vehicles, alleviating some of the concerns that drivers have regarding the infrastructure that is supporting these vehicles.
Drivers have been concerned with infrastructure for some time
Infrastructure is a serious issue for drivers, especially those with electric vehicles. Without access to charging stations, these vehicles are not very useful. Moreover, many consumers have expressed concerns regarding the costs associated with charging these vehicles, with many people claiming they would avoid electric vehicles until they can be made more cost effective. The program from NRG Energy addresses the cost issue quite handily, allowing Nissan Leaf owners to charge their vehicles for free for 12 months.
Freedom Station network makes use of fast charging technology
The Nissan Leaf is capable of traveling for approximately 75 miles on a single charge. The problem, however, is that recharging the vehicle's battery can be a long process that can take hours to complete. Making regular use of charging stations could mitigate this issue, but it can also wear out the vehicle's battery more quickly. Fortunately, the Freedom Station network boasts of charging stations that are equipped with fast charging technology, which can charge a Nissan Leaf in less than 30 minutes.