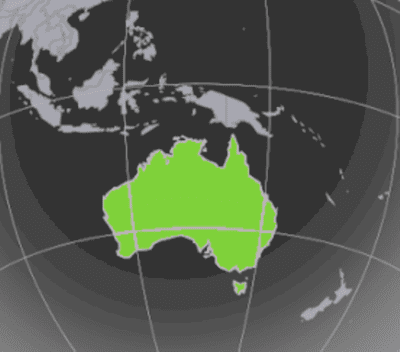 Renewable energy beats fossil-fuels in Australia
February 11, 2013

Renewable energy now costs less than fossil-fuels
Renewable energy has made major strides in Australia over the past year. The country has adopted a firm stance on alternative energy, keen to break away from its use of fossil-fuels and reliance on foreign sources of energy. Market research firm Bloomberg New Energy Finance has released new analysis concerning the state of renewable energy in Australia. According to the new analysis, Australia is one among several countries  that is seeing the cost of renewable energy become competitive with that associated with fossil-fuels.
Analysis shows that wind energy alone is cheaper than fossil-fuels
According to Bloomberg New Energy Finance, renewable energy in Australia is now cheaper than new fossil-fuels. The firm's analysis shows that electricity can be generated through new wind farms at the cost of $83 per megawatt-hour, compared to the $150 per megawatt-hour cost associated with new fossil-fuel energy systems. Moreover, renewable energy systems do not produce harmful emissions into the environment, significantly cutting down any auxiliary costs they may be linked to, such as those concerning health and wellness.
High cost of alternative energy is a myth
Researchers with Bloomberg New Energy Finance suggest that the concept that fossil-fuels are significantly cheaper than renewable energy sources is little more than a myth. While the cost of adopting renewable energy systems may be relatively high due to the updates that must be made to a country's existing energy grid, the electricity produced by such systems is anything but expensive. Australia is one among several countries throughout the world that has expressed interest in renewable energy because of its economic prospects.
Australia may abandon fossil-fuels
Bloomberg New Energy Finance suggests that it is unlikely for new fossil-fuel energy systems to be built in Australia. The country has already begun seeing the benefits that can be had through the use of renewable energy and is not likely to shy away from its adoption now. As alternative energy becomes more prominent throughout the country, old forms of energy are likely to be pushed aside in the future.