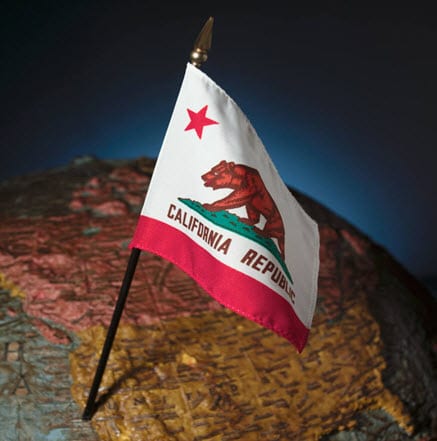 Renewable energy sees more support through California cap-and-trade program
June 5, 2013
Cap-and-trade program helps support adoption of renewable energy
California is home to one of the first emissions trading markets in the U.S. The state launched its ambitious cap-and-trade program in 2006, but it was not until recently that the program began receiving any significant amount of attention. The program has been holding auctions for its carbon credits since late 2012, after spending years formulating plans to support emissions trading. The program has helped encourage businesses throughout the state adopt renewable energy and embrace more energy efficient practices over the past few years.
Cap-and-trade auctions reach new heights
This week, California officials announced that the state's cap-and-trade program closed its latest auction of carbon credits, reaching a new record in the sale of these credits. The auction itself was held on May 16, but the results of the event were only released by state officials this week. According to the state, more than 14.5 million carbon credits were sold through this auction alone at a rate of $14 per credit. During the last auction, which was held in November of 2012, these credits sold for $13.62.
Program helps fund the development of renewable energy
Thus far, the California cap-and-trade program has been considered a monumental success. To date, the program has generated more than $256 million in funding that is being used to support the adoption of renewable energy and an additional $556 million that is being used by state utilities to protect consumers from rate hikes in the future. Supporting renewable energy is one of the primary goals of the program and it has helped various solar and wind energy projects take form in several parts of California.
Emissions trading gains fame due to economic prospects
Cap-and-trade programs are beginning to be considered promising ways to support the adoption of renewable energy, but these programs draw more attention with their economic prospects. California's cap-and-trade program has shown that it can be a viable way to spark economic activity in the state and produce sorely-needed revenue for the government.