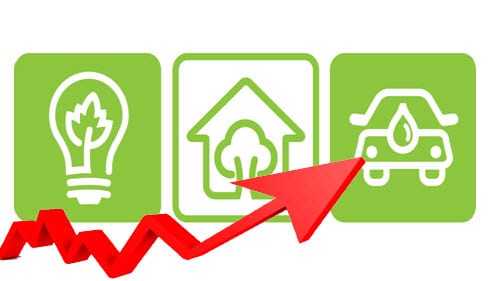 Report shows that global use of alternative energy is on the rise
October 17, 2011
The alternative energy industry has suffered during the economic turmoil of recent years, but was not derailed entirely.
According to a new report from the Renewable Energy Policy Network, an international forum concerned with policies regarding alternative energy, the use of renewable energy has surged in the last year. Despite the lingering effects of the economic recession of 2008, alternative energy seems to be on the rise again as its associated technologies become more consumer friendly.
According to the REN21 report, global energy consumption of renewable fuels grew by 5.4% in 2010. This is a major turning point considering that that number had been falling in previous years. The organization expects that the industry will continue to see strong growth, especially in the hydrogen and solar energy fields. The report also notes that more nations around the world are beginning to adopt alternative energy as an efficient way to meet the energy demands of their populace.
With more nations making use of alternative energy, the power infrastructure of these countries is undergoing major changes.
Wind turbines, hydroelectric dams, and fuel cell farms are needed to generate enough electricity for communities to continue to thrive. This means that the companies' manufacturing these energy systems are poised for rapid growth in the coming years as the demand for alternative technologies rises.
REN21's reports shows that alternative energy is quickly becoming a major part of the global energy infrastructure, and that it may soon become the world's only source of power.