Research team uses new nanomaterial to improve fuel cells
August 24, 2016
Washington State University team aims to lower the cost of fuel cells
Researchers from the Washington State University have developed a new nanomaterial that may be able to reduce the cost and improve the performance of fuel cells. The nanomaterial is meant to lower the need for precious materials, such as platinum and palladium. These materials are often used in fuel cells, which has made these energy systems somewhat more expensive than other renewable energy solutions. Researchers throughout the world have worked to lower the cost of fuel cells in order to make them much more attractive to those interested in clean power.
Nanomaterial could make fuel cell systems more attractive
The nanomaterial is comprised of an inexpensive metal as well as a low density material called aerogel. Using the material, researchers have been able to reduce the need for precious metals in fuel cells. These materials are needed to facilitate the chemical reactions that occur within fuel cells, which allow them to generate electricity. Platinum is one of the more favored metals that is used in fuel cell systems. Unfortunately, the scarcity of platinum, as well as the costs associated with its processing, have made fuel cells expensive, giving researchers cause to find alternatives.
Material is comprised of a metal-based aerogel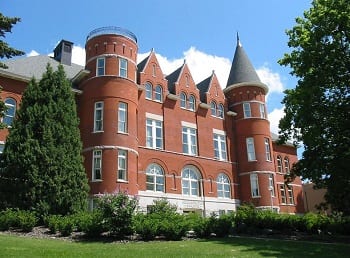 Aerogel, one of the materials used to comprise the new nanomaterial, is often referred to as "liquid smoke." The material is 92% air, but acts as an effective insulator and has been used to develop fuel cell catalysts in the past. Metal-based aerogels are particularly attractive for researchers as this material has a large surface area and is very porous, allowing it to act as an effective fuel cell catalyst. The research team from Washington State University believe that the nanomaterial they have developed will go a long way in improving the performance of fuel cells and help lower their cost significantly.
University continues strong support for clean technology and renewable energy
The research team is part of Washington State University's Grand Challenges program. The program involves numerous research initiative that are meant to address large societal issues, such as the growing need for renewable energy and clean technology. Fuel cells have managed to attract significant attention from the university's researchers, as these energy systems have become very popular within the transportation space and are growing more common as residential energy systems.