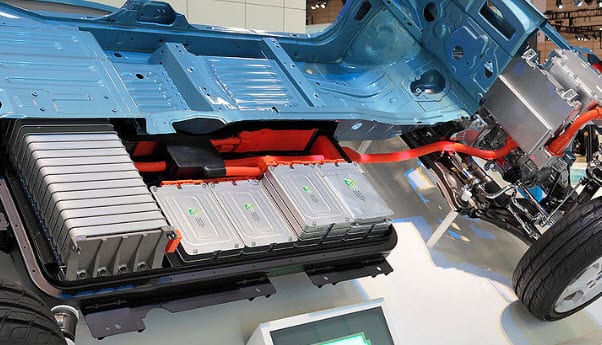 Researchers develop fast-charging lithium-ion battery
September 22, 2012
New lithium-ion battery design could make electric vehicles more appealing
Researchers from South Korea's Ulsan National Institute of Science and Technology (UNIST) have developed a new lithium-ion battery that can be charged up to 120 faster than conventional models. The fast-charging battery could have a wide variety of applications, but researchers believe that it holds significant promise for electric vehicles. Researchers claim that the new lithium-ion battery can be used to build a battery pack for electric vehicles. This could enable these vehicles to be recharged in less than a minute.
Long charge times a major concern for electric vehicles
Clean transportation is growing in popularity around the world. With electric vehicles gaining more attention, the demand for more efficient technologies used in these vehicles is growing. Electric vehicles have long been considered the pinnacle of clean transportation, but are often subject to criticism because of their long charge times. Typically, an electric vehicle must stay plugged in for several hours before it is fully charged. A fast-charging lithium-ion battery could change all that and make these vehicles much more convenient.
Straightforward method makes lithium-ion battery more efficient
Researchers have taken the cathode material of a conventional lithium-ion battery and immersed it in a graphite solution. This material is then carbonized, allowing the graphite to form a dense network of conductive traces that run throughout the material. The cathode is then returned to a lithium-ion battery, which turns it into a fast-charging model. The process is relatively simple and straightforward and researchers believe that affordable lithium0ion batteries can be produced in such a manner.
Fast-charging battery may be able to make electric vehicles more appealing to consumers
A fast-charging lithium-ion battery may be just what the world of clean transportation needs to find widespread favor amongst consumers. Drivers have, thus far, shown interest in adopting alternative energy vehicles, but have shown concern for the time it takes to charge a conventional electric vehicle. By cutting down on the charging time of electric vehicles, drivers are more likely to show interest in them and purchase cars that make use of such technology.