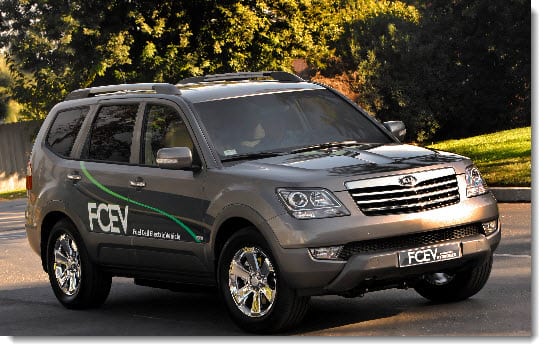 Kia shows more support for hydrogen powered cars
September 10, 2012
Kia to produce hydrogen-powered cars
South Korean automaker Kia has become the latest company in the auto industry to embrace hydrogen fuel. The automaker has released a statement detailing its commitment to clean transportation. In the statement, the automaker reveals that it has been working on developing a wide range of alternative energy powertrains for its future vehicles, with a strong focus on hydrogen fuel cells. Kia will also be working to develop hybrid and electric cars that will be released in the future.
Automaker has history with electric powertrains
Kia has a history with electric vehicles, having developed its first more than 25 years ago. The automaker made an electric version of its Sportage model in 2009. Last year, Kia began developing the Kia Ray EV, which is being manufactured on the same production line as its petroleum-based counterpart. Though Kia has experience with electric vehicles, hydrogen fuel cells represent new territory for the automaker. Kia has been working on developing its fuel cell technology, which will be used in new hydrogen-powered cars, since 2003 and has finally made significant breakthroughs.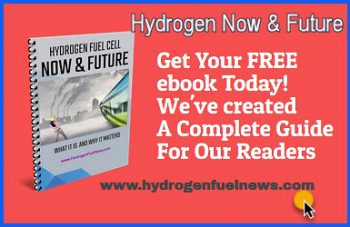 Infrastructure still a significant issue for the auto industry
The automaker has announced that it expects to release its own hydrogen-powered cars in 2015. Kia is the seventh major automaker to target 2015 as the ideal time to commercialize hydrogen-powered vehicles. This is largely due to the current lack of a hydrogen fuel infrastructure. The auto industry has been working to establish a more robust infrastructure throughout the world and much of the industry's efforts are expected to come to fruition in 2015.
Kia to continue working to bolster hydrogen fuel infrastructure
Late last year, Kia joined the Clean Energy Partnership, an international coalition that aims to promote fuel cells and their use in transportation. This coalition has helped boost the world's hydrogen fuel infrastructure and Kia believes several markets will be ready for the commercialization of hydrogen-powered vehicles in the near future. By 2015, Kia plans to be producing 10,000 hydrogen-powered cars annually, with that number jumping to 100,000 a year shortly thereafter.