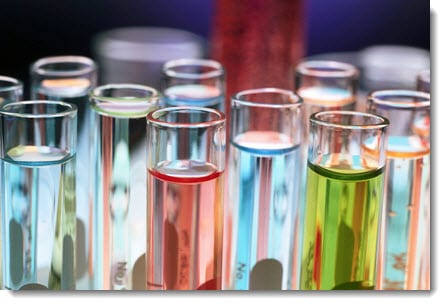 Researchers develop new type of solar cell using nanocrystals
May 6, 2012

University of Southern California makes breakthroughs in solar technology
Scientists from the University of Southern California have been working on a way to make solar energy more efficient, affordable, and convenient. As with other forms of alternative energy, solar energy is often criticized as having numerous flaws. Researchers from USC believe that some of the problems that are inherent in solar energy systems can be remedied through the development of new solar cells. USC researchers have developed solar cells that can be painted on a simple piece of plastic.
Liquid nanocrystals can be painted on plastic surfaces
The solar cell is comprised of nanocrystals that are so small they can be used as a form of ink. This inky nanotechnology can then be painted on a plastic surface, transforming it into a solar energy system. Researchers have experimented with flexible plastics and have found that this new kind of solar cell can be used in a variety of applications. These flexible plastics can be shaped to suit a myriad of purposes, which means they could be used anywhere and could generate electricity wherever sunlight can be found.
Nanocrystal solar cells less expensive but also less efficient
Researchers note that nanocrystal solar cells are more affordable than conventional solar cells. They are, however, somewhat less efficient than their counterparts, a problem that researchers have been working to rectify. To this end, researchers have developed synthetic ligands, small molecules that are capable of building bridges that unify the structure of nanocrystals. These bridges can conduct electricity efficiently, allowing the nanocrystal solar cells to produce increased amounts of electricity.
Researchers to continue investigating the applications of nanotechnology to solar energy
Solar energy is becoming a popular alternative to fossil-fuel, especially in California, where the state government has begun throwing financial support to the solar energy industry. Researchers believe that the new nanocrystal solar cells could help the industry reach commercializing, but this may not be for several years due to the problems these solar energy systems still face. USC is still conducting tests regarding the relationship between nanotechnology and solar energy and believes to continue making breakthroughs in the years to come.