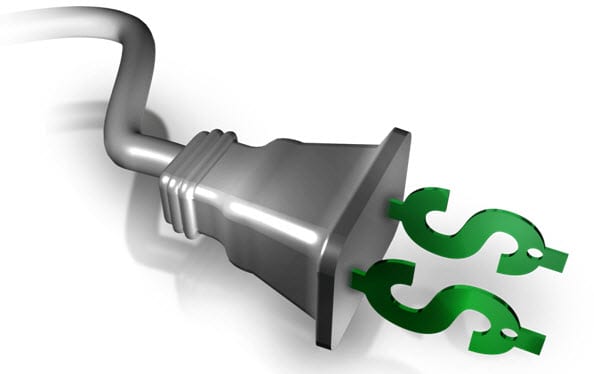 Sitting in the Lap of Two Luxurious Electric Vehicles
February 1, 2013
Stylish Electric Vehicles…
You can say good-bye to the excuses of battery failure, lack of plug-in charging stations and the raised brows eyeing the odd egg-shape of tiny eco-mobiles.
Innovations, evolutions and revelations have turned the sustainable energy world into a thriving force. We are teaming up and putting nature to the test. The wind, sun, water and earth have been hinting for years that they can handle it, and we are finally listening.
Automobile companies are taking EVs to new levels. Just a decade ago, we were in awe at the sight of the first electric Toyota and Honda models. Now, they are part of our every day as we gawk at and drool over the luxury models being introduced into the forefront of electric vehicle technology.
Tesla Model S
Motor Trend's 2013 Car of the Year is the Tesla Model S. And it is pretty … Oh, so pretty. Actually, it's the first and only electric car to get this honor since the first trophy was given in 1949. Guess where it's built? Right here in America, explains Editor-in-Chief Edward Loh. What qualifications are the prestigious award based upon?
When it comes to advancement in design, Loh likes the Tesla's clean and aerodynamic profile that cheats the wind with very little drag. The interior is visually appealing in its wide, long, low, open and airy cabin with beautiful panoramic windows. The 17″ touch screen is innovative and the Model S has over 250 patents. You can feel the 416-horsepower electric motor that goes from 0-60 in 3.9 seconds. With a floor-mounted battery pack, the Tesla has a good center of gravity. Loh tested out it's single charge range and, fear not, he made it from Las Vegas to Los Angeles on a single charge. That's 285 miles. And, most important, it's safe with airbags and stability control.
Fisker Karma
Revolutionizing the hybrid car and entering the premium market of electric technology is the Fisker Karma. It's not pure electric but after 50 miles it has a range extender that uses a small amount of gasoline to turns a generator that creates electricity while you drive, explains Henrik Fisker on the Fisker Automotive website. You can drive zero emissions in the city on your daily commute. But when you go on a longer trip, it goes into sport mode with a gasoline engine while at the same time, working to recharge its electric range.
Sleek and stylish looking, the Fisker Karma is an environment-friendly car. It's a luxury lifestyle vehicle. With 400-horsepower, it sits with the BMW and Mercedes in the upper class. With a big market across the globe, the vehicle's American price tag is between $110-$120 thousand with a tax rebate of about $7500. Because it is a start-up model, there were some small glitches that have since been ironed out, explains Henrik Fisker, who once ran BMW Designworks and was design director at Aston Martin, in a New York auto show interview.
The Tesla Model S and Fisker Karma are carving the path for future luxury sustainable vehicles.