Solar energy capacity in the U.S. sees huge increase in four years
April 25, 2014
Solar power in the United States has grown by 400% since 2010.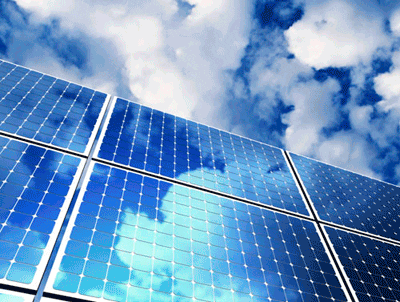 According to a report from the Energy Information Administration (EIA), the current solar energy capacity in America is 12,057 megawatts (MW), which is a 418% increase from the country's 2, 326 MW capacity four years ago.
Over half of the extra capacity was generated from business and home owners.
Net metering programs are responsible for 5,251 MW, which makes up more than half of the extra capacity. These programs give owners of solar systems the ability to sell the extra power they generate from the sun at retail rate, back to their local utility. Once added to the grid, the electric companies can then sell it to their other consumers.
According to EIA, in terms of net metered solar capacity, California is the leader, holding 38% of the total. Following close behind are New Jersey and Massachusetts, where net metering is also popular.
Utility-scale PV systems and solar thermal system also contribute to solar energy growth in the U.S.
In its most recent Electricity Monthly Update, the EIA reported that America's solar sector has arisen "from a relatively small contributor to the nation's total electric capacity into a one of comparative significance." This is due to a tremendous increase in photovoltaics (PV), which is essentially a method of converting the sun's radiation into electricity using solar panels made up of numerous solar cells that contain photovoltaic material.
In addition to the basic small-scale PV applications that are mounted on the rooftops of homes and businesses, utility-scale PV systems have also seen significant growth in the U.S. solar energy market and make up 5,564 MW, based on the EIA report. These solar power systems have a capacity of 1 MW or higher and are typically created so they can generate power for wholesale industries.
Moreover, in recent years, utility-scale solar thermal systems have also expanded. This is a type of solar energy technology that uses the sun's power to generate heat. Last year, in the Southwest, three massive power plants were completed and almost 700 MW of new solar thermal energy came online as a result.