Solar energy continues to see success in Japan
March 13, 2014
Document highlights the progress that solar power has made in 2013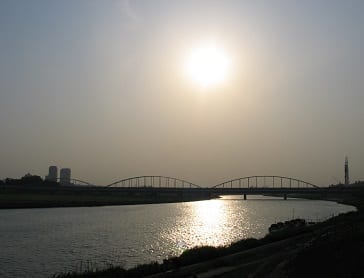 Solar energy has found major success in Japan thanks to support from the country's government. The Ministry of Economy, Trade, and Industry has released a new document that outlines the progress that the solar sector has made in 2013. The document highlights government incentives that have supported the adoption of solar power among homeowners and businesses alike. One of these incentives is the country's solar feed-in tariff, which is considered one of the most aggressive energy initiatives in the world.
4.58 GW of solar capacity were introduced to Japan in the first 8 months of 2013
According to the document, some 4.58 gigawatts of installed solar capacity went online throughout Japan in the first eight months of 2013. The Ministry of Economy, Trade, and Industry notes that in supporting technological advancement, the country has been able to make use of highly efficient photovoltaic technology, which has helped it tap into solar power more effectively. The government currently plans for 10% of its energy to come from renewable sources by 2020, and much of this energy may comes from solar power systems.
Nuclear disasters triggers more support for solar energy and other forms of clean power
Japan's intense attraction to solar power was sparked in the wake of the Fukushima disaster of 2011. A powerful earthquake and subsequent tsunami triggered a serious nuclear crisis that is still being worked to resolve to this day. The disaster caused the Japanese government to shy away from nuclear power. In an effort to fill the void left by the absence of nuclear energy, Japan began focusing more heavily on various forms of renewable energy, including solar power.
Government support helps make Japan a very attractive market
Japan is considered among the most promising markets in the world when it comes to solar energy. The country's incentives have proven to be quite attractive to energy developers specializing in solar power. These incentives are likely to continue bringing new projects to the country, further increasing Japan's solar power capacity and helping the country break away from fossil-fuels and nuclear power.