Solar energy capacity in Japan continues to grow
January 24, 2014
Solar capacity reaches new heights in Japan thanks to government initiatives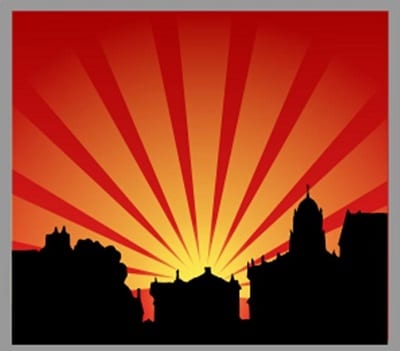 Japan's Ministry of Economy, Trade, and Industry has released a new report concerning the country's installed solar energy capacity. Japan has become one of the most attractive solar markets in the world, largely due to its aggressive feed-in tariff. The feed-in tariff is based on a similar measure that had promoted the adoption of solar power in Germany. The German initiative had proven so successful that the government had to cut back on the tariff's benefits or risk financial instability. Japan's tariff has avoided this particular problem, thus far, and has helped boost solar capacity to new heights.
4 GW of capacity installed between April 1 and October 31, 2013
According to the report, more than 4 gigawatts of new solar capacity have been installed throughout the country between April 1 and October 31 last year. The report notes that solar power systems continue to be installed throughout Japan at a steady pace. Rooftop systems have become quite popular with homeowners that are looking for alternative sources of power. Businesses are also focusing on clean energy in order to cut down on the costs associated with their own energy consumption.
Utility-scale and commercial projects account for majority of installed capacity throughout Japan
Currently, Japan's total solar energy capacty stands at 11.225 gigawatts. Approximately 870 megawatts of this capacity comes from residential energy systems while 3 gigawatts of this capacity come from non-residential energy systems. Utility-scale and commercial energy projects account for the rest of the country's installed solar capacity.
Japan continues to replace nuclear energy with solar power
In the wake of the 2011 Fukushima disaster, Japan abandoned the majority of its plans concerning nuclear power. This left a significant gap in the country's energy supply and this gap has been filled with other forms of clean power. Solar energy is one of the forms of clean power that has received the majority of the country's attention, along with hydrogen fuel and hydropower. Solar power is expected to help cut down on the country's use of nuclear energy and fossil-fuels, thereby providing Japan with some economic stability.