Solar energy generation shows growth in 2012
December 5, 2013
Data shows that solar generation grew in 2012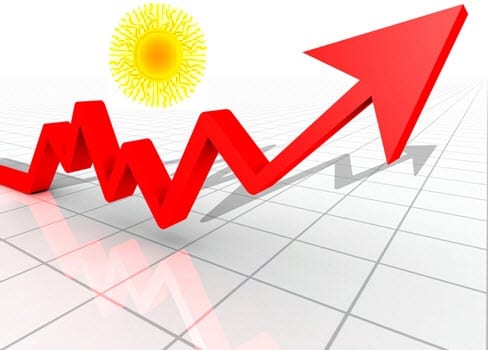 The U.S. National Renewable Energy Laboratory has released new data concerning the country's photovoltaic generation capacity in 2012. Solar energy has become quite important to the U.S. due to the country's increasing interest in finding alternatives to fossil-fuels. While t he U.S. is likely to continue its use of fossil-fuels well into the future, solar power has become one of the leading forms of clean power in the country and may soon serve as a replacement for conventional forms of energy.
Data highlights 83% increase in energy generation
According to data from the National Renewable Energy Laboratory, solar generation throughout the country increased by 83% in 2012. The growth in solar generation comes from a higher number of homeowners that have been installing photovoltaic systems on their property. The Department of Energy has been working to raise awareness of the possible benefits that can be attained through the use of solar energy in recent years and these efforts have proven quite successful, especially among homeowners that have been looking to lower their energy bills.
Homeowners and businesses show interest in solar energy
Solar power represented 14% of all energy generation capacity at the end of 2012 and the electricity coming from the solar sector is not only being produced by homeowners. Several businesses in the U.S. have come to embrace solar power in an aggressive fashion. Like homeowners, these businesses are looking to save money on energy costs. Unlike homeowners, however, businesses are becoming subject to stringent emissions regulations coming from the U.S. government. In order to comply with these regulations, businesses have had to find ways to reduce their use of fossil-fuels.
Solar expected to continue seeing strong growth in the future
Solar power is likely to continue seeing impressive growth in the U.S. in the years to come. The Department of Energy has been working to make solar power more of a priority recently and companies that specialize in solar energy development have been working to make this form of clean power more accessible to consumers and businesses alike.