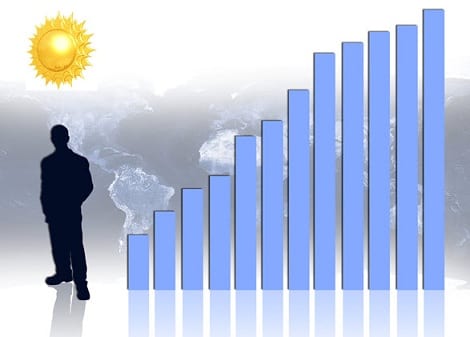 Solar energy gets a boost from crowdfunding
February 6, 2013

Crowdfunding proves to be a major boon for solar energy
Crowdfunding has become a rampantly successful phenomenon in many industries. Businesses with ambitious and unconventional approaches to particular issues and markets have been able to find a massive amount of support from those in the private sector that are willing to fund projects that they believe in. This has been a boon for the alternative energy sector, wherein many projects struggle to find investors. Solar Mosaic, a California-based startup that relies heavily on crowdfunding for its ambitious focus on solar energy, is one of those that has seen major success through tapping into the crowd.
Solar Mosaic finds major success by tapping into private sector
Solar Mosaic recently made alternative energy news headlines when it announced that its first set of three rooftop solar energy projects were completely funded in less than 24-hours of their initial introduction. These projects were funded through the organization's crowdfunding platform. The projects are geared toward installing rooftop solar energy systems in New York and California, as well as others, which will find homes at apartment buildings housing low-income individuals and families. Such systems would, theoretically, help lower the energy costs that those living in such apartment buildings see.
12 projects attract $1.1 million in investments
More than 700 investors pours over $1.1 million into 12 rooftop solar energy projects introduced by Solar Mosaic. The top four of these projects accounted for more than $300,000 in funding, with the average contribution per investing coming in at $700. Solar Mosaic has proven to be a powerful example of what can be accomplished through crowdfunding the alternative energy sector. What remains to be seen is whether this trend will catch on in alternative energy as it has in other industries.
Crowdfunding may be a solution to climate change
Solar energy has become a prominent focus of the U.S. government. The country has been working to break away from fossil-fuels for the sake of economic benefit and to avoid the potential effects of climate change. Recent climate change assessments are stressing the need to abandon fossil-fuels as soon as possible, but the federal government often struggles with the political implications of dealing with a major issue like climate change. Crowdfunding may be the best solution to  the matter, as the private sector has proven that it is very willing to help support ambitious solar energy projects.