Solar energy initiative launched in India
September 11, 2014
1
By
Stephen Vagus
Indian government wants to power mobile network towers with solar energy
The Indian government has launched a new initiative that will involve the construction of solar-powered mobile network towers. The initiative is a response to extremism being seen in some parts of the country, where certain groups are having a major impact on the economy and the sustainability of the country's mobile network. The new communications towers will have their own solar energy systems that will provide them with reliable electricity.
Extremist groups put some network towers in jeopardy
Most of the country's mobile network towers are powered by old diesel generators. These generators rely on regular fuel deliveries in order to remain operational and produce electrical power. In some parts of India, extremist groups make these fuel deliveries difficult, if not impossible, which can lead to network outages. Solar power could be an effective solution to this problem, allowing network towers to remain operational without having to rely on a finite resource.
India continues to show itself as an attractive market for solar power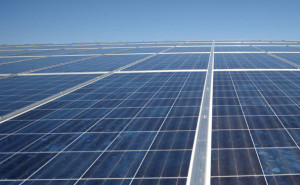 India is currently home to one of the most active solar energy sectors in the world. The Indian government has been investing heavily into the development of innovative solar power projects, such as those that are designed to preserve the country's rivers while also generating electricity. Government incentives have attracted many energy developers to the country and India is quickly becoming one of the strongest supporters of renewable energy in general.
Telecommunications industry is beginning to see the promise in renewable energy
The Telecom Regulatory Authority of India has been encouraging the telecommunications industry to embrace renewable energy for some time. Clean power can help cut down on the costs associated with keeping network towers operational. Because the majority of these network towers are located in rural areas that do not have reliable access to an existing energy grid, clean power could be quite valuable to telecommunications companies. Some companies have opted to use hydrogen fuel cells to power network towers in rural areas, and these energy systems have proven themselves capable of handling the energy needs of these towers.