Solar energy market could become an economic boon for Brazil
May 10, 2016
Embracing solar power is expected to create new economic opportunities for Brazil
Solar energy could become a major source of economic growth for Brazil in the coming years, according to a report released by Greenpeace. The country's solar sector has been growing over the past few years and the demand for new projects has been on a steady rise. The report from Greenpeace suggests that Brazil's solar energy market could create millions of new jobs, creating new economic opportunities, but only if the Brazilian government chooses to adopt measures that are supportive of the solar sector.
Report shows that 4 million new jobs could be created by supporting the solar energy market
The report suggests that the solar sector could create as many as 4 million jobs in Brazil and generate as much as $3.2 billion in tax revenue. In order for this to become a reality, however, the government must reduce taxes on photovoltaic materials and give potential workers better access to ambitious solar projects. The report predicts that if such measures were taken, nearly 8.8 million homeowners and businesses in Brazil would be able to generate their own electrical power by 2030.
Reducing taxes could lead to a temporary loss of revenue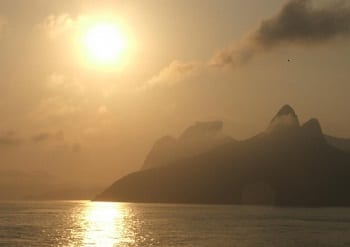 Currently, the Brazilian government levies a tax on raw materials used to make solar panels and other such technologies. If taxes on such materials are reduced, the government may lose out on some revenue for a short period of time. This loss of revenue, however, is offset by the long-term economic gains that can be gained through greater support of the solar energy market. The creation of new jobs is expected to spark more economic growth, which will also result in a natural tax increase over time.
Government incentives can be expensive for some countries, but may benefit the solar market
Government incentives have supported the solar energy market in many countries in the past. Such incentives have ensured the growth of the solar sector as a whole, but some governments have shown concern for the financial aspects associated with providing such incentives. For some, temporary loss of tax revenue may create some financial issues that could be difficult to recover from