Solar energy market poised for growth in 2017
November 18, 2016
Department of Energy has a favorable forecast for the US solar energy market
The solar energy market in the United States may experience strong growth in 2017, according to the Department of Energy. While the recent election may have caused some concerns for clean power due to potential changes in energy policy, the solar energy market may not suffer as much as some had predicted. The Department of Energy expects solar capacity in the U.S. will grow alongside other forms of clean power, especially as new projects come online throughout the country.
Clean power represented the majority of newly installed energy capacity in the US
Altogether, wind and utility-scale solar power accounted for more than 66% of new capacity installed in the country last year. The solar sector currently employs twice the number of people that work in the coal industry. By 2020, this number will grow significantly, reaching 420,000, according to the Solar Energy Industry Association. Notably, the residential sector has become a major driving factor behind the growth of the solar energy market.
Residential sector continues to help the solar energy market thrive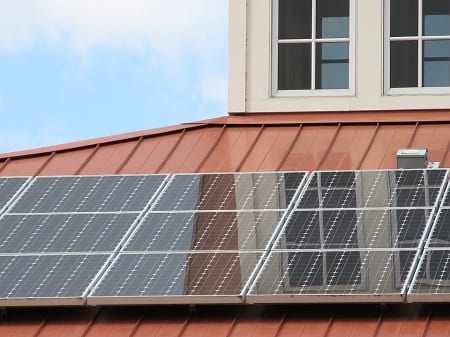 The residential solar market in the United States has grown during 15 of the past 16 quarters. This is largely due to federal incentives, which have encouraged homeowners to embrace solar power systems. Solar companies are also offering leasing programs, which has made it significantly easier for homeowners to install solar panels on their properties. These leasing programs have also been a benefit for businesses interested in the solar energy market, allowing companies to offset the cost of installing photovoltaic products.
Changes to federal energy policy may affect the future of the solar energy market
While the solar energy market has seen significant growth in recent years, it still accounts for less than 1% of all electricity generated in the United States. This could change in the coming years, but a shift in energy policy from the federal government could have a significant effect on this. President-elect Donald Trump has said that he plans to show more support for coal and natural gas. Trump has also been somewhat critical of the solar energy market, often highlighting the failings of solar developers in the past.