Solar Farm Smackdown
August 31, 2013
The impact of run-off from solar farms in the form of construction residue and cleaning chemicals can negatively affect surrounding wildlife. This is just one concern raised in a planned project on environmentally sensitive land in On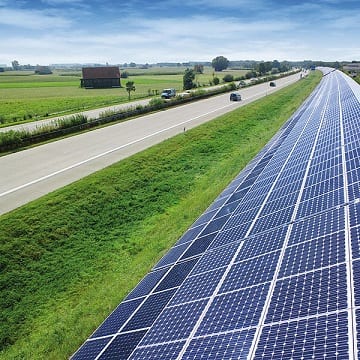 tario, Canada.
The Issue at Hand
Farmland in Scugog, Ontario is at the heart of a debate raging on regarding how green a proposed solar farm really is.
The project is called Illumination, LP and is owned by Guelph-based Canadian Solar. The area of the proposed solar farm is known as Oak Ridges Moraine, an ecologically diverse landform full of rolling hills and river valleys.
The creation of the solar farm will result in major development on the land and while the end product will be a major source of renewable energy, the effects of constructing such a project have area residents divided.
If those who are opposed to the development get their way it would set a precedent for all future development at Oak Ridges Moraine. To date, two appeals have been accepted so that two parties can present their cases against the development.
The Proposed Side Effects
Area residents against the solar farm are worried that the construction will result in construction residue or harmful chemicals from the building or cleaning process being distributed into the area's wetlands and watershed.
Those in favor of the solar farm say that any runoff would be negligible and do not outweigh the benefits of the solar farm's renewable energy.
The Benefits of Solar Farms
According to an article by Convergence Energy, solar farms create energy without causing as much destruction to the environment as traditional power plants and utility infrastructures.
Since solar farms are able to harvest energy and sell it back to the grid, consumers don't need to be located near the solar farm to use its power.
What Happens Next?
It's unclear what will happen next with the solar farm in Scugog. The people opposed to the solar farm will be heard, as will those for the renewable energy source.
Dana Rasmussen writes about travel and tourism, social marketing trends, new forms of energy, and online reputation management.