Solar power deal means more green energy in Minnesota
October 30, 2014
Xcel Energy Inc. signed deals with energy developers to build three large solar projects.
The electricity and natural gas utility supplier said last week that it has made deals with three energy developers to build as many as three huge solar power farms in Minnesota located near Marshall, North Branch and Tracy, which will comply with a new renewable energy mandate in the state.
The new solar energy developments could result in almost 200 MW of new power coming online by 2016.
Xcel said in a filing with state regulators that it would like to move forward with two of the projects, a 25 megawatt (MW) solar array near Tracy (planned by Juno Beach, Florida-based NextEra Energy) and a 62 MW system close to Marshall (planned by Boulder, Colorado-based Juwi Solar), according to the report from The Star Tribune.
There is also a third project, a 100 MW solar generator that would be constructed by Radnor, Pennsylvania-based Community Energy Resources near North Branch, and is the largest of Xcel's proposed projects. However, the power company said that this third project may not be necessary if final approval for a planned 100 MW solar project from Geronimo Energy that would serve Xcel's customers, was granted by utility regulators. Xcel is the biggest power company in Minnesota, with 1.2 million customers.
Xcel would purchase all of the solar power but would not own the solar farms.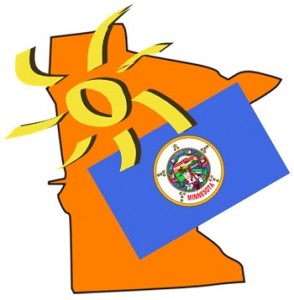 According to Xcel, while it would buy all of the energy produced from the three new solar projects, it would not own the farms themselves. The company claims that the energy it would purchase would equal the amount that would be used by 41,000 homes.
Although the cost of the solar energy under the 25-year purchase agreements was not disclosed by the power company, Xcel's CEO of its Minnesota regional operation, Dave Sparby, said that the prices which occur from competitive bids will benefits its customers and seven million tons of CO2 emissions will be avoided every year.
In addition to the state's existing renewable energy requirements, Xcel and other investor-owned utilities in Minnesota are required by 2020 to obtain 1.5% of their electricity from solar power, under a 2013 state law.