Solar power plants to be built in China by Apple
April 20, 2015
Apple Inc. to work with SunPower Corp. to build 40 MW of solar energy projects in Chinese province.
The two companies intend to build two solar power projects in Sichuan province, which will result in a total capacity of 40 MW (megawatts) and, once complete, the project will be owned by Apple and SunPower's project development joint venture, Sichuan Shengtian New Energy Development Co Ltd.
The projects are expected to be completed in Q4 2015.
It is anticipated that the projects will provide as much as 80 million kWh (kilowatt-hours) annually, and SunPower estimates that these projects will be completed in Q4 (the fourth quarter) of this year.
The solar projects will utilize SunPower's concentrating PV (photovoltaic) technology. This is a type of solar energy technology that uses parabolic mirrors to focus sunlight onto solar cells to generate electricity. More specifically, this particular system runs on a tracker that follows the movement of the sun so that it can capture direct sunlight and make the most of the power production.
Apple's interest in solar power development continues to grow stronger.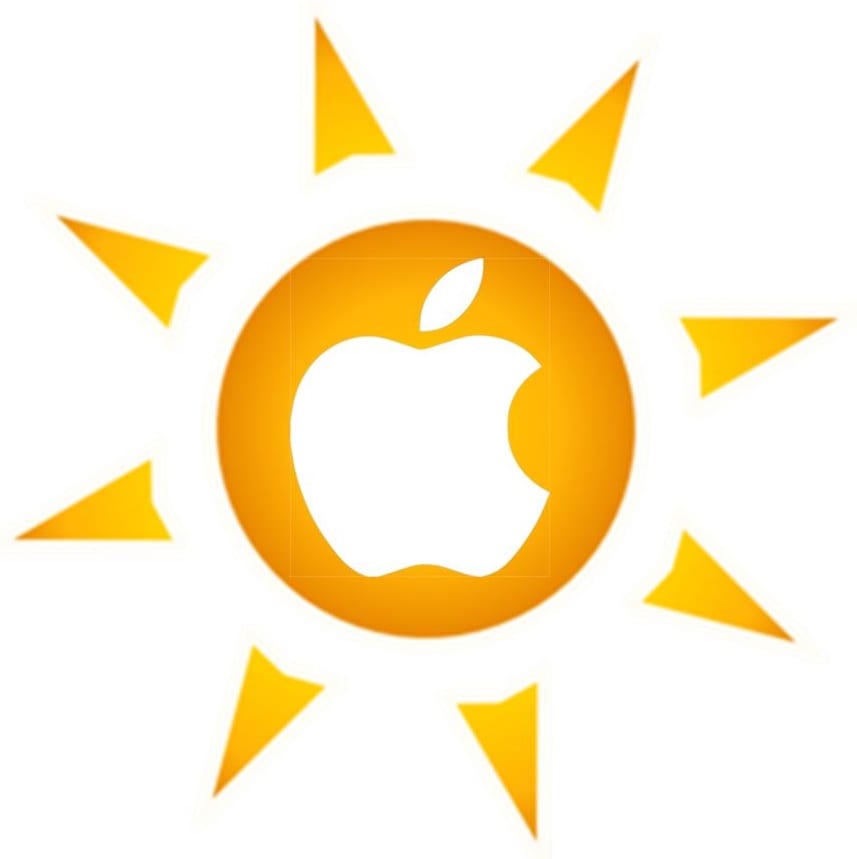 In addition to China, Apple has been developing solar power projects in America and has also previously worked with SunPower to construct some of them. These particular Apple-owned solar projects are located near its data centers in Arizona, Nevada, and North Carolina. The purpose of these renewable energy facilities is to send clean energy to the grids from where Apple takes its energy.
In total, 90 MW of solar projects have been built in the United States for Apple by SunPower. Furthermore, the tech giant has also signed a deal valued at $850 million to purchase solar energy from a 130 MW project in California to be built by SunPower's rival company, First Solar. Apple anticipates that the California project will provide sufficient power into the grid to cover its energy needs in The Golden State.
As for China, the country's goal is to install 17.8 GW (gigawatts) of solar power capacity in 2015, which is almost 20% higher than its initial 15 GW goal, and nearly 70% more solar generation capacity than the 10.52 GW it installed in 2014.