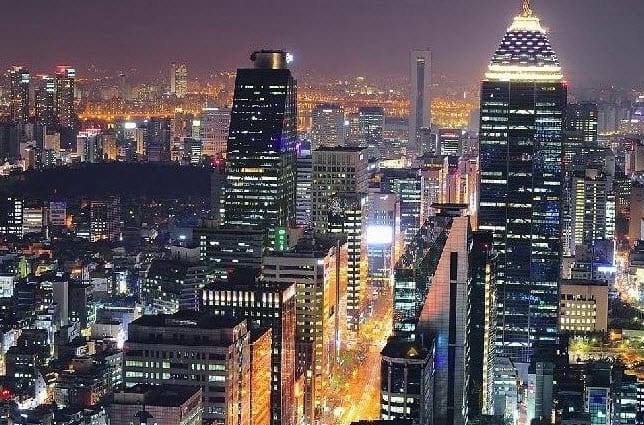 South Korea has high hopes for renewable energy and emissions reduction
May 25, 2013
Renewable energy continues to gain support in South Korea
South Korea has been making moves to establish itself as a leading power in the realm of renewable energy. The country recently began adopting hydrogen fuel and solar energy more aggressively than it had in the past, hoping to break away from fossil-fuels and establish energy independence. Renewable energy is not the only way to move away from fossil-fuels, however, and the country is close to finalizing a new carbon tax and trading system that could reduce the emissions it is responsible for significantly.
Cap and trade program gain momentum
Cap and trade programs are becoming more popular around the world. The programs are designed to reduce the emissions produced by large companies by imposing a tax on the carbon dioxide they generate. These programs also place a limit on the amount of emissions these companies can produce. Typically, the government responsible for the program will issue carbon credits, which can be used to offset the costs associated with the program's taxation. These credits also allow companies to circumvent any emissions caps that may exist in a given country, but the credits can be costly.
South Korea gets serious with carbon emissions

South Korea has hopes of establishing the most ambitious cap and trade market in the world by establishing the highest price for carbon emissions and their associated credits. The country's government has plans to launch its cap and trade program in January of 2015 and it is expected to cover 70% of the emissions that the country produces. The program will impose a tax of $90 per ton of carbon dioxide emitted.
Cap and trade program spurred by criticism against EU
Part of the reason for the country's ambitious cap and trade program comes from South Korea's harsh criticism of the European Union's lackluster action in the realm of carbon emissions. While the EU has been a strong supporter of renewable energy, member states have yet to take any serious action on reducing emissions. South Korea believes that renewable energy is a viable way to address environmental issues, but if emissions reduction is not taken seriously, what benefits renewable energy does offer may be moot.